CPPCC member: prioritize technical and vocational training for poverty relief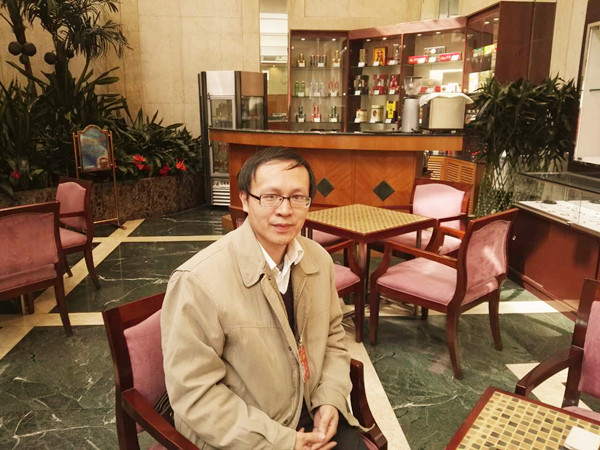 Li Jian, a member of the National Committee of the Chinese People's Political Consultative Conference and dean of the School of Humanities and Social Sciences of the Beijing Institute of Technology. [Photo/chinadaily.com.cn]
"Poverty can be reduced through educationand knowledge and skills can help lessen the burden of poverty," said Li Jian, a member of the National Committee of the Chinese People's Political Consultative Conference (CPPCC) and dean of the School of Humanities and Social Sciences of the Beijing Institute of Technology, sharing his ideas on targeted poverty alleviation, a hot issue at this year's meeting.
"People sometimes misunderstand the meaning of targeted poverty relief, assuming that helping the targeted group increase its income in the short term, or directly allocating poverty alleviation funds can help them out of poverty, while neglecting the fundamental thing which should be education," commented Li in his interview with chinadaily.com.cn on March 11.
He emphasized that targeted poverty relief must be comprehensive, scientific, highly efficient and continuous, and he suggested that vocational education should be a top priority.
People who have passed school age could receive training to gain basic knowledge and skills in either farming or industrial work,helping them make a good living by their own hands.
"This is the most practical way and can also solve the generation-to-generation problem in poverty," he said.
Li has been keeping a close eye on the implementation of the national policy prioritizing high school students from China's western regions and ethnic regions as college and university candidates, saying that "although this policy is designed out of good will and intends to narrow the gap between east and west China, it is sometimes carried out improperly.
"For example, some students from these places who have been given priority for entering college or university may not fully meet the knowledge requirements for their major,and thus may find it difficult to catch up with their classmates," Li said, "and some others may find what they have learned in their major to be useless for their hometown's economic development when they return."
Li suggested that to solve this problem government or educational institutions should offer guidance to such students to help them choose suitable majors, universities and colleges.