Cruise ship starts maiden Xisha trip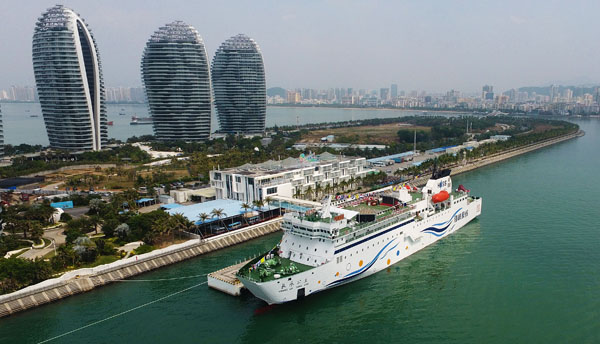 The Changle Gongzhu, or Changle Princess, cruise ship is berthed at a port in Sanya, Hainan province, on Thursday.Guo Cheng/xinhua
SANYA, Hainan - A new cruise ship began its maiden voyage to the Xisha Islands in the South China Sea on Thursday afternoon. The Changle Gongzhu, or Changle Princess, sailed from Sanya with 308 passengers on board.
The new ship is capable of carrying 499 people. It has 82 guest rooms and offers dining, entertainment, shopping, medical treatment and postal services.
The first voyage will last four days and three nights, said an official with Hainan Strait Shipping, the owner of the vessel.
It will arrive in the Xisha Islands on Friday morning. Passengers can visit the islands of Yinyu, Quanfu and Yagong.
Hainan Strait Shipping began cruises to the Xisha Islands in 2013.