Sitcom becomes nation's longest-running show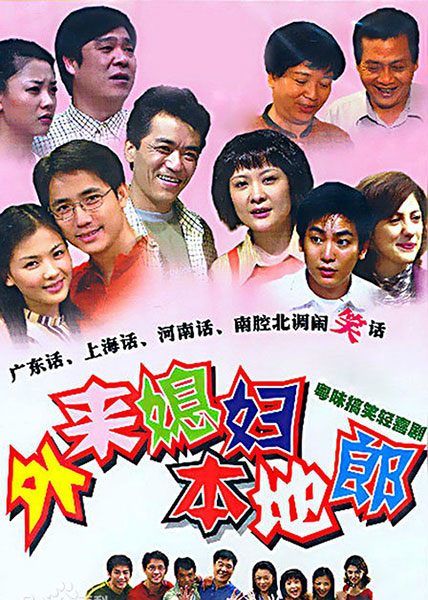 A poster for In-Laws, Out-Laws.[Photo for China Daily]
In-Laws, Out-Laws, a sitcom about the lives of residents in South China, has become the Chinese mainland's longest-running television series.
Guangdong TV has aired more than 3,000 episodes of the hit show over the past 16 years, and producers say they have no plans to end its run any time soon.
Ding Lei, who writes the show, said on Wednesday that she hopes they will air another 3,000 episodes and that it regularly beats every other program the TV station broadcasts in terms of audience ratings.
She attributed the show's success to telling interesting stories about families against the backdrop of economic and social developments in Guangzhou, capital of Guangdong province, since 2000.
"The TV series, which is recorded in Cantonese, features the typical culture and lifestyle in South China," Ding said.
To keep things fresh, in recent years, the show has also been broadcast live, while producers have worked to incorporate modern themes.
"New content has helped the show to keep up with societal developments and the latest fashions, but I still stick with traditional southern Chinese culture when I write the screenplays," Ding said, adding that she will increase her interaction with the audience and solicit advice from viewers.
Lu Xiaoguang, the show's director, said In-Laws, Out-Laws has stayed truthful to life in Guangdong.
"The province attracted a large number of people from outside when it began to open to the outside world decades ago, and so many interesting stories have been created between Cantonese and those from elsewhere," Lu said.
The program has helped launch the careers of several actors, including Liu Tao, who has gone on to star in several hit TV dramas.
Tan Tian, a professor at Jinan University in Guangzhou, said producers should better tap the potential for the long-running show's success, such as through video games and themed shopping centers.
Although originally filmed in Cantonese, the series is translated into Mandarin and broadcast by stations nationwide. Its VCDs have also gone on sale in the United States, Singapore and Malaysia.
It has won several provincial and national awards and, since 2000, has helped Guangdong TV to attract advertising worth more than 2 billion yuan ($290.5 million).