E-sports major offered by Chinese university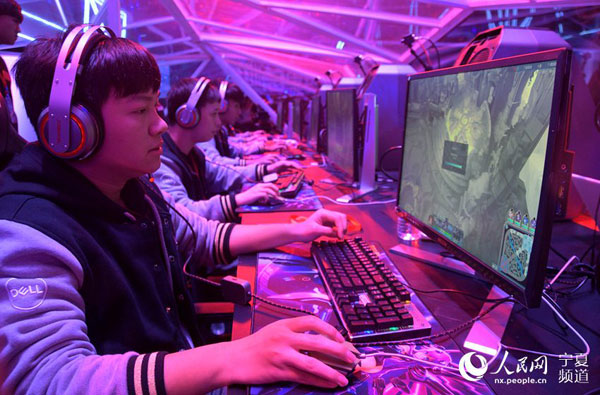 Gamers playing League of Legends at the opening of the 2016 World Cyber Arena held in Yinchuan, Ningxia Hui autonomous region. [Photo/nx.people.cn]
The burgeoning e-sports sector is set to become a research area, as Communication University of China
in Beijing
will allow students to major in e-sports studies starting from this year, reported Chinanews.com.
News of the new major has already led to a flurry of questions, with many netizens wondering if a key university should be training professional gamers.
"The so-called e-sports major would actually be a newly opened research area related to digital entertainment. The purpose is to develop talents of e-sports management and game design." explained Hou Jun, director of the Admission Office of CUC.
Courses pertaining to e-sports industry management, operation and design, as well as sociology, economics and psychology will be offered for students, Hou added.
Meanwhile, sophisticated e-sports players may be invited to teach students in some practical courses, said Hou.
It's the first time in China to list e-sports as an undergraduate major, which means students wishing to study it still need to pass the College Entrance Examination.
"It does not mean that you can be a student of this major as long as you play electronic games. There are complicated exams before being admitted," said Hou.
Early in September last year, the Ministry of Education put E-sports and Management as a supplementary major for regular institutions of higher education.
Also, e-sports majors have since been offered in some vocational schools in Guizhou and Hunan provinces, reports Chinanews.com.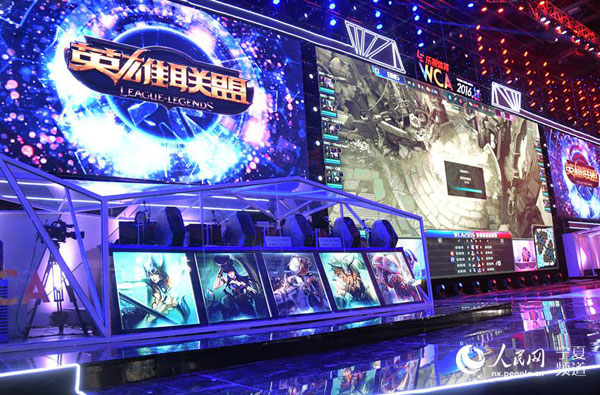 The Grand Finals for World Cyber Arena held in Yinchuan, Ningxia Hui autonomous region, on Dec 9, 2016. [Photo/nx.people.cn]
In 2016, the sales revenue for China's e-sports market reached nearly 50.5 billion yuan ($7.3 billion), according to a report on China's game industry.
"Professionals for e-sports are scarce. It's been a tendency to offer such major in universities. The more young talents joining the industry, the better it will be." says Dai Shi, a narrator for e-sports games.
In the future, a teaching environment which allows Chinese universities to stand out in fields they are good at shall come into being, said Xiong Bingqi, vice president of 21st Century Education Research Institute.