Bilingual app will help govt reach out
The State Council, China's Cabinet, is set to launch an updated version of its app on Friday, offering government information in Chinese and English, with the English version providing an easier way for foreigners and returning Chinese to handle their affairs in China.
The app is part of the Chinese government's online presence and its effort to promote information openness. In the 2.0 version of the State Council app, State Council documents, government policies, ministries' guidelines and economic data can be found in English.
The app is a portal for information about the latest activities and initiatives of State Council leaders-the premier, vice-premiers and state councilors.
It also serves as an online government affairs service center. The State Council hopes the app will better serve the growing population of foreigners who live in China or are involved in affairs in China.
Users' ideas or suggestions for the Chinese government, or questions about current issues and policies, will be noted via the message function and might even be used by policymakers.
Special sections on State Council executive meetings, which address major issues, policies, ministries' responses to public concerns, and the premier's overseas trips, will serve as a window into the world of government.
The first version of the State Council app was launched in February. The new one is now available for download.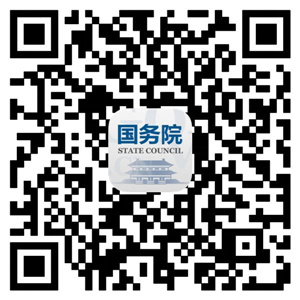 Scan it to download the app!