Three scientific breakthroughs by Chinese scientists that may change your future life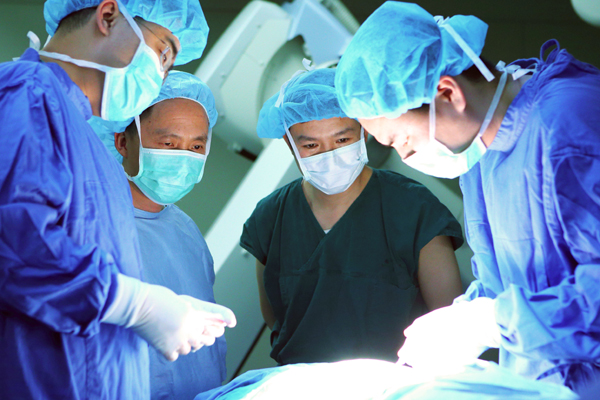 The Neurological Hospital of the Chinese Armed Police Force in Tianjin successfully completes the first transplantation surgery in the area of regenerated medical treatment to heal spinal cord injuries on Jan 16. Dai Jianwu (second on the left), a researcher at the inheritance and development biological research institution of the Chinese Academy of Science, monitors the surgery process. [Photo by Yin Gang/Xinhua]
Cell regeneration
 As you know, not all diseases can be cured by medicines and cell regeneration is now a sought-after alternative of treatment. In this field, Chinese scientists' achievements also deserve our attention.
The special techniques of tissue regeneration and damage repair by a research team led by Dai Jianwu, a research fellow with the Institute of Genetics and Development Biology of CAS, also harvested fruitful results in clinic application.
In May 2016, stem cell transplant of nerve collagen stents on a patient whose legs could not move due to the nerve injury in a car accident proved successful. After the transplant, the patient's legs gradually regained its functions.
The most difficult thing to regenerate is central nervous, Dai said. So his team blazed a trail in another way by creating a microenvironment through transplant of stem cells or integration of growth factors.
In 2013, his team also completed world's first endometrium regeneration case. Eight of the 10 patients who received the operation got capable of reproduction, recording a breakthrough in regenerative medicine.
Related story: Human tests start on collagen complex to repair spinal cord injury