Online platform helps graduates seeking jobs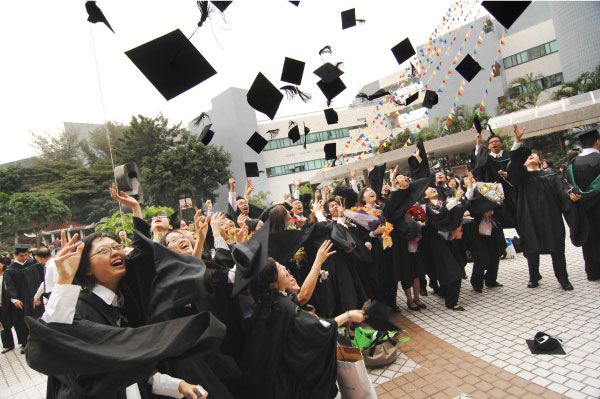 About 21 percent of Hong Kong's population has a bachelor's degree or higher, but many of today's graduates have to accept positions of much lower status. (Edmond tang /China Daily)
HONG KONG – Job seekers holding academic degrees inside and outside the city are being granted free access to more employment information through a new online platform inaugurated by the Labor Department on Tuesday.
The Higher Education Employment Information e-Platform (www.hee.gov.hk) is targeted toward local university graduates, with around 40,000 university degree holders joining the job market every year. The program is also open to Hong Kong students educated in overseas tertiary institutes, as well as second-generation Hong Kong emigrants interested in working in Hong Kong.
Job seekers can browse job vacancies and submit applications directly to employers without cost. In addition, the platform also provides rounded information on the local working environment, including an overview of employment in Hong Kong. Information includes a summation of key industries, immigration guidelines and working visa application procedures, qualifications for selected occupations, civil services vacancies, labor legislation, taxation, employment services, among others.
Secretary for Labour and Welfare Matthew Cheung Kin-chung wrote on his online blog on Sunday that the platform was established with a view to retain local talents and attract foreign professionals. According to Cheung, Hong Kong's labor pool is expected to show a steady decrease from 3.65 million in 2018 to 3.43 million in 2031, due to the aging population.