Doctor responds to blame on flaunting wealth: I want to enjoy life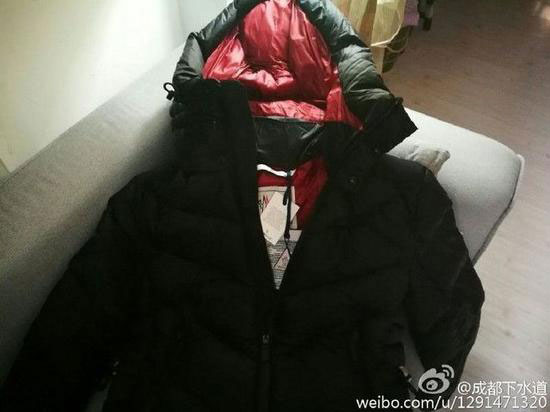 Ren Liming posts a picture of a down coat worth more than 10,000 yuan on his Weibo account. [Photo/weibo.com]
A Weibo account registered to a Chinese urologist is stirring up hot debate online after the doctor published a post of him buying a new down coat worth more than 10,000 yuan (around 1,453 USD).
Ren Liming, surgeon with a hospital in Chengdu, granted an interview with the Chengdu Economic Daily on Tuesday to discuss the online debate.
Responding to those who have blasted him for flaunting a lavish lifestyle, Ren Liming told the newspaper that he loves buying clothes, saying every year he spends more than 200,000 yuan (around 30,000 USD) on clothes.
He says his life changed after he attended a memorial to those who lost their lives in the 2008 Wenchuan earthquake. He says he realized life is short, and people need to enjoy their life while they can.
Ren Liming notes his annual salary is around 200,000 yuan. However, he says he can make close to one-million yuan through lectures and investments.
Asked about potential conflicts with patients over salaries, Ren Liming suggests a higher salary for doctors will dissuade medical professionals from over-charging their patients.
And if the web is to be believed, a majority of people in China might agree with that theory.
In a survey launched by Sina.com, more than 70 percent of the roughly 21,000 replies agreed with Ren Liming that higher incomes should help ease doctor-patient conflicts.
More than 90 respondents also say they believe it is Ren's right to use his legal income and post about it on social media.