The Guangzhou Award: Your Vote Matters!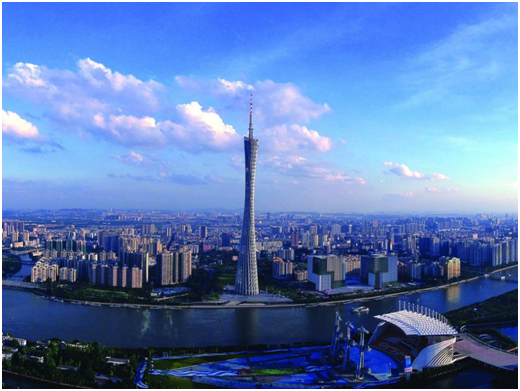 Aerial view of Guangzhou. [Photo provided to chinadaily.com.cn]
Guangzhou will celebrate the Third Guangzhou International Award for Urban Innovation (the Guangzhou Award) and the 2016 Guangzhou International Urban Innovation Conference from Dec 5 to 8. The Guangzhou International Innovation Festival will be held at the same time.
Themed "Global Wisdom for Local Solutions", five winning cities, one Online Popular City, and one Recommended Project will be announced at the event on Dec 7.
Please visit the official website of the Guangzhou Award at www.guangzhouaward.org to cast your vote before Dec 5.
The biennial event is co-hosted by the Chinese People's Association for Friendship with Foreign Countries (CPAFFC), the United Cities and Local Governments (UCLG), the World Association of Major Metropolises (Metropolis) and Guangzhou Municipal Government.
Guests in attendance will include state, provincial and municipal leaders, representatives from international organizations, such as UCLG and participating sister cities, the Consulate Generals of Guangzhou and prestigious multinationals and Chinese enterprises.
About 1,400 guests are expected to be present at the City of Innovation Awarding Ceremony of the 3rd Guangzhou International Award for Urban Innovation on Dec 7.
Among them are Dr. Yossi Vardi, Co-chairman of Israel's Digital Living Design and Israel's "Father of the Entrepreneur", Mpho Parks Tau, UCLG President and President of the South African Local Government Association (SALGA), Josep Riog, Secretary General of UCLG and many other distinguished guests.
During the events, Guangzhou will enter the Supplementary Intent on a Sino-Europe Cooperative City Program on Urbanization with Bristol (UK), and Agreement on a Sister Port with Genoa (Italy).
Apart from the awarding ceremony, there will also be various forums and exhibitions.
The concept of Guangzhou International Innovation Festival was firstly proposed by Dr. Yossi Vardi.
During his six-year tenure as chairman of DLD Tel Aviv Innovation Festival, Dr. Yossi Vardi brought together startups, founders, entrepreneurs, venture capitals, universities and multinationals, investors and angel funds from around the world so as to create an open and interactive platform.
As the venue for the Guangzhou International Innovation Festival, Tianhe district is a core area that supports Guangzhou as a national center city, topping the city in terms of economic strength with well-established modern and high-tech services.
Renowned for its superior S&T resources in South China, Tianhe district is a hotbed for innovation and entrepreneurship thanks to the aggregation of various hi-tech companies, talent pools, active VCs and its strong innovation and entrepreneurship atmosphere.