China Fashion Week gets under way in Beijing
The Mercedes-Benz China Fashion Week Spring/Summer 2017 opened in Beijing on Tuesday.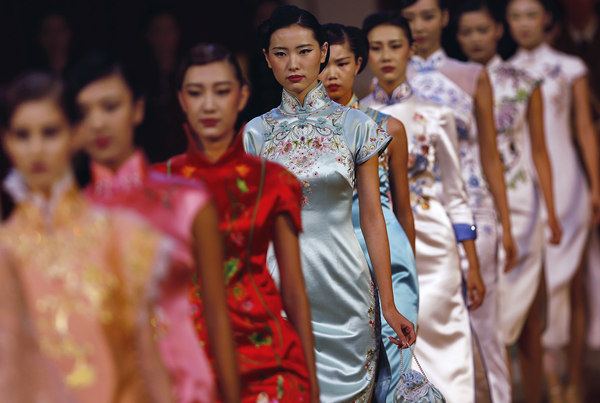 Models showcase the latest creations by NE TIGER during the opening show of the MercedesBenz China Fashion Week in Beijing on Tuesday. ANDY WONG / AP
The nine-day event consists of 78 shows and three professional contests in venues including Beijing Hotel, 751D Park, China Central Place and the Imperial Ancestral Temple.
More than 70 designers and 90 brands from home and abroad will participate in the event, including Ne Tiger, Ellassay, Aimer, Jefen and Peacebird. Womenswear will be the major focus of the event, complimented by menswear and children's wear.
Brands by independent designers will be showcased in 751D Park, while more established brands will be on show in Beijing Hotel.
China Central Place, a new venue for this year's event, will host the most influential brands in China, such as Exception, the Guangzhou-based brand known for tailoring first lady Peng Liyuan. The brand celebrated its 20th anniversary at the venue on the opening night on Tuesday.
"We will celebrate the diversity of brands and emphasize their individuality," said Zhang Qinghui, chairman of the China Fashion Association. "We want to highlight the integrative nature of the event."
Founded in 1997, China Fashion Week is approaching its 20th anniversary.
Extending its function as a creative platform, the event will also feature exhibitions on traditional craftsmanship, photography and paintings.
The closing ceremony will be held along with the China Fashion Award Ceremony on Nov 2 in the Imperial Ancestral Temple.