China's southernmost school begins new semester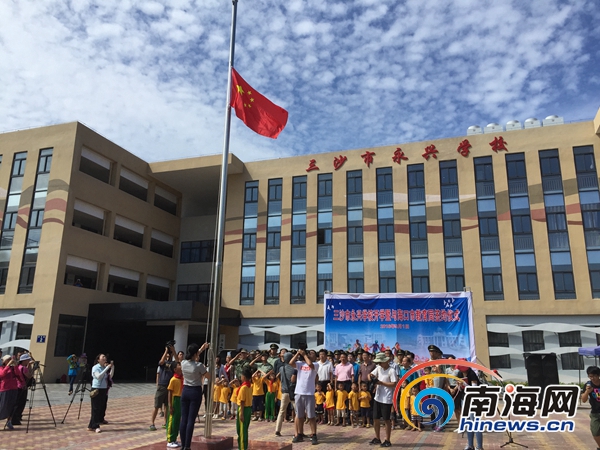 Opening day ceremony is held at China's southernmost school Yongxing School in Sancha city, Hainan province, Sep 1, 2016. [Photo/Hinews.cn]
As most middle and elementary schools in China start new semester on September 1, China's southernmost school in Sancha city of Hainan province also begins new session on that day.
Yongying School, which was established in December 2015 to meet the educational needs of the children of locals and soldiers, will enroll 29 students this semester, with 21 in its kindergarten and the rest in elementary section. The school has eight teachers.
From this year the curriculum will include course on safe commuting on water and lessons on marine life in Sansha. The aim is to teach the students the importance of protecting the marine environment.