School with global vision points its students outward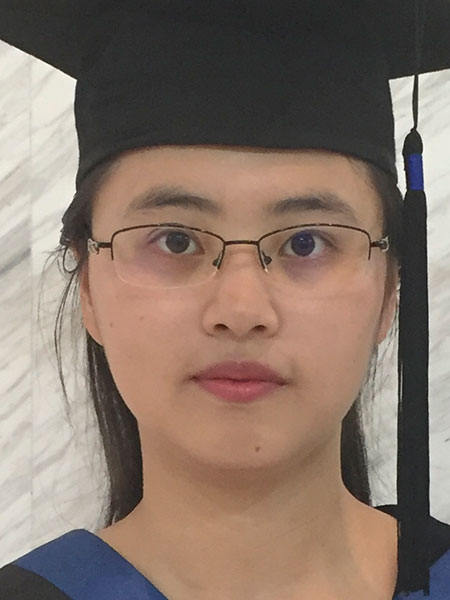 Sun Yuting, graduate from Xi'an Jiaotong-Liverpool University CHINA DAILY
Sun Yuting is looking forward to her postgraduate life at Harvard University in the United States after four productive years at Xi'an Jiaotong-Liverpool University, a joint venture that has produced a surprising number of candidates for the best graduate schools in the world.
"We don't have too much pressure, compared with students at most universities on the Chinese mainland," Sun said. "For example, we don't need to pass the English tests that trouble many Chinese students. We can indulge in the fields we're really interested in.
"With the inspiring teachers and advanced equipment, you can make great progress if you make an effort at Xi'an Jiaotong-Liverpool."
Sun spent nearly two years there. The experience helped her adapt to a foreign environment and school life.
"We experienced the cultures and environments of both Chinese and foreign universities," Sun said. "It helps me to think and become what I want to be."
Sun said she still remembers how shocked she was when she heard that three of her schoolmates, who lived at the same dormitory, had been admitted to Cambridge University the same year.
"I didn't get very high scores on the Chinese college entrance exam. One of my high school and college schoolmates, Zhang Xiaoyu, was admitted by Cambridge University and Columbia University to pursue his studies," she said. "He was excited to know that one of the top students of our high school at Tsinghua University will join him at Columbia this year."
"Many of our students can go beyond themselves after four years at the university," said Xi Youmin, executive president of Xi'an Jiaotong-Liverpool University.
According to the university, about 80 percent of its bachelor's degree holders pursue studies at foreign universities every year, with many accepted by the world's top universities, including Harvard, Oxford and Cambridge.
Last year, 71.3 percent of its students were admitted by the world's top 100 universities, while 21.5 percent made it into the world's top 10.
On July 26, the university celebrated its 10-year anniversary. Janet Beer, president of Liverpool University, Zheng Qinghua, vice-president of Xi'an Jiaotong University, and more than 20 scholars and officials from Britain and other countries attended the ceremony.