Renowned Shanghai English professor Lu Gusun dies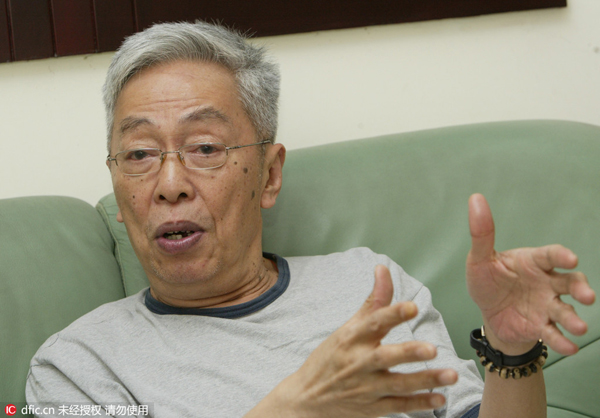 Late Professor Lu Gusun, former Dean of College of Foreign Languages and Literature of Fudan University, during an interview in Shanghai on June 18, 2007. [Photo/IC]
Lu Gusun, a former English professor at Fudan University in Shanghai and the editor-in-chief of The English-Chinese Dictionary, died on Thursday afternoon at the age of 77.
He had been hospitalized since suffering a cerebral hemorrhage on July 21, according to the university.
A native of Yuyao, Zhejiang province, Lu had taught English at Fudan University ever since graduation. He retired about two years ago and had been fully devoted to editing The English-Chinese Dictionary's third edition with students and professors from the university.
At 4,212 pages, The English-Chinese Dictionary has been widely acknowledged as the best of its kind in China, and has influenced many Chinese people growing up learning English.
A public memorial service for Lu will be held on August 1, at Shanghai Longhua Funeral Home.