70s: What a difference a decade makes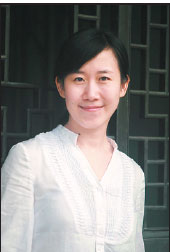 Name: Shan Chao
Year of birth: 1979
Major at university: Chinese language and culture
Current post: Editor of an enterprise newspaper in Beijing
Length of employment: 15 years
When I was thrown into the job market after graduating from college in 2001, landing a job was not as difficult as today.
That was the beginning of the 21st century, and there were not as many college graduates as there are now. Most of my classmates landed good jobs in big cities such as Beijing, Shanghai and Guangzhou.
If I were born a decade later, things may have been totally different. Today, the holder of a bachelor's degree from a non-Beijing university may fall into a group that has very little hope of finding a decent job in the capital. But my generation received several job offers.
I finally accepted my current employer, because my parents said jobs at State-owned enterprises were more stable. What's more, it provided a Beijing hukou, or household registration. That was a big appeal, just like it is today.
I love my job, which is related to what I learned at university. That's why I haven't changed career paths during the last decade and a half.
In recent years, I have been thinking about trying other things such as running a coffee shop or a bookstore. But I haven't really set out to do that because any decision I make might create challenges for my family.
For me, family comes first, so I still haven't made up my mind.
Today's college graduates are facing an era that is totally different from what we were presented with 15 years ago. Obviously, there are many difficulties, but opportunities exist and young people should still have hope of leading a successful life.