90s: Just starting in the world of work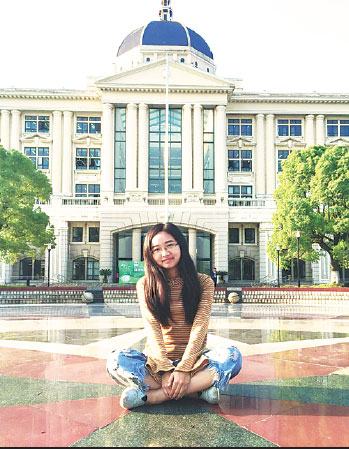 Name: Song Zhenzhen
Year of birth: 1994
Major at university: Teaching Chinese as a foreign language
Current post: Sales management trainee of a US-headquartered corporation in Shanghai
Length of employment: Song graduated from university in June and her job will start from September.
I felt quite lonely when I started hunting for jobs in the autumn of 2015, because the majority of my classmates chose to continue studying for master's degrees in or out of China. Very few decided to join the job market.
It meant that I had no one to go to job fairs with, no one that I could share my pains or gains with while looking for job opportunities.
Like others, my first step in searching for a job was sending my resume to every possible enterprise that was recruiting, and I was interested in. By the time I accepted my current job offer, I had sent out at least 80 copies.
It may sound crazy, but that's what my peers and I were facing, graduating in 2016. Landing a job seems to be more difficult, as many companies have reduced their hiring quotas due to the economic situation, which is not bright.
In the beginning, I felt depressed being turned down over and over again. Other times, although I succeeded in interviews and received job offers, I found that they offered such a low salary that I couldn't persuade myself to accept them.
I almost lost hope, when fortunately a well-known US company reached out to me at the end of last year. The company sells fast-moving consumer goods and has a good reputation in China. It's well known among college graduates for the good training and guidance it offers young employees. The salary is also not bad. I accepted without hesitation.
Work starts in the autumn and I'm looking forward to it. As rookies in the workplace, fresh graduates often have fantastic ideas, or even delusions, about their future career paths. I know that there will be some barriers and bottlenecks ahead, but I'm not afraid. I'm prepared for that.