MBA program attracts global talent to China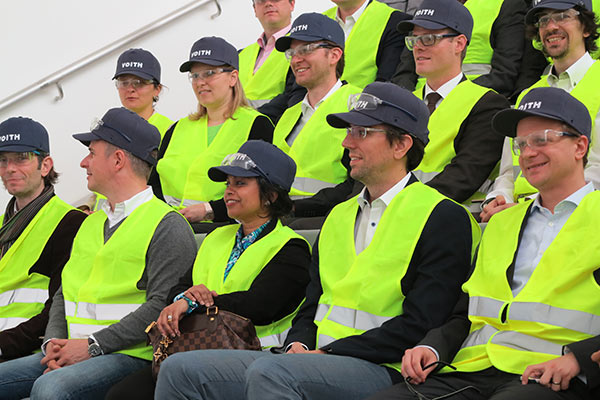 Participants of the Mannheim-Tongji EMBA program visit a company in Kunshan. [Photo provided to China Daily]
After years of development and exploration, the Mannheim-Tongji executive MBA program has become a model program in Sino- German business education.
The Shanghai-based Tongji University School of Economics and Management and the Mannheim Business School in Germany jointly established the EMBA program in 2010 against the backdrop of the ever-strengthening economic and cultural relations between the two countries.
Featuring the business education with Chinese and European perspectives, the program focuses on global business challenges from intercultural perspectives and achievements of cross-border understandings in practice.
"The program provides participants with broad general management expertise, integrating perspectives and best practices from all over the globe," said Huo Jiazhen, dean of Tongji SEM. "Competent, socially aware and responsible managers with a global outlook will be prepared here, who are ready to master the challenges of the Sino-German business world. It offers a unique opportunity to become immersed in the vibrant cultures of two highly recognized institutions, as they study in two business hubs: Shanghai and Mannheim."
The courses of the program are not only highly innovative but also unique in their structure, content and target group. The program covers six modules, with three in Mannheim and three in Shanghai. Each module has four hard and soft skill courses taught in English by faculty from both countries.
The hard skill courses can provide participants with broad general management expertise, integrating perspectives and best practices from all over the globe. Soft skill courses such as "Cooperation in Multi-Cultural Teams" and "Negotiation in a Sino-German Context" will enable participants to become more effective leaders.
According to the school, the program offers three different study options to maximize the benefits of learning experience while keeping within the constraints of an individual business schedule.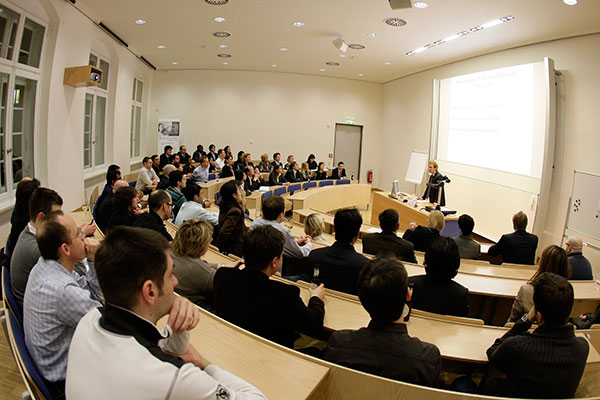 Students attend a lecture at the program. [Photo provided to China Daily]
In addition to allowing participants access to world-class faculty and business speakers from top enterprises in Sino-European markets, the program also integrates innovative theory and practical cases by organizing regular company visits so as to have deeper exchanges with industry practices.
The program has also established an advisory board, consisting of top management representatives of leading European and Chinese companies and high-ranking officials.
Related figures showed that more than 60 percent of participants in the Mannheim-Tongji EMBA program are executives from Germany and other countries and regions.
"I particularly enjoyed the lively discussions with my fellow classmates as they helped me gain a deeper understanding of the complexities of both the Chinese and the European business worlds," said Sophia Su, one of the participants in the program's 2012 class. "Drawing from the accumulated experience of the class, I learned to look at business challenges differently and with a broader perspective.
"From the beginning, we very deliberately ensured not only that the student body consists of both Chinese and German talent, but also the program is enriched by participants from other parts of the world as well. This balance creates a culture of learning marked by harmony and mutual respect, which has shown itself to be very fruitful," said Bettina Kosiel, director of the EMBA program at Mannheim Business School.
"We are proud of our participants and our faculty members. They are a group of outstanding individuals, whose strengths lie also in their diversity," she added.