Higher play: Lhasa to build world's highest basketball home court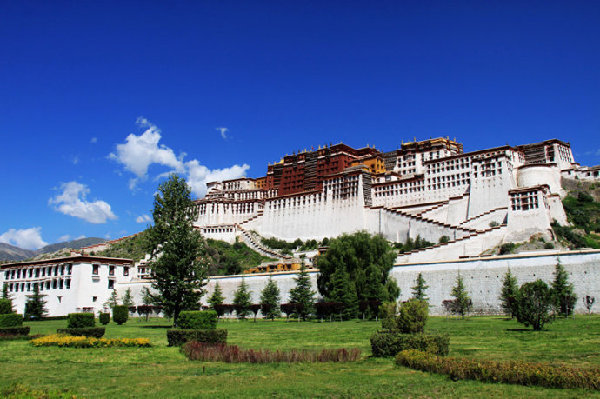 A view of Potala Palace in Lhasa, the capital of the Tibet autonomous region . [Photo by Song Wei/chinadaily.com.cn]
China's Tibet autonomous region will be bringing basketball to greater heights, literally: the autonomous region's sports bureau will create a professional basketball team, and the home court for the team will be built in the regional capital Lhasa, 3658 meters above sea level, making it the world's highest basketball home court, according to Huashang Morning Post.
Xie Yuteng, an official from the bureau, said the basketball team, aiming at the men's National Basketball League in 2015, would be a breakthrough in the development of sports in Tibet and will bring greater diversity to locals' leisure activities.
Once complete, the home court will be the highest in the world, and will probably lend the Tibet team a significant home court advantage, as they will be more accustomed to the thinner air of higher altitudes than their visiting opponents.
Xie said the altitude will surely influence the competition, but only slightly. Two professional teams had games in Tibet last year and did fairly well, he noted. "Besides, our players will be recruited from all over the nation, so many of them will also need time to adapt."
Tibet will also create a regional football team in the future, Xie said.