12 injured in plane blaze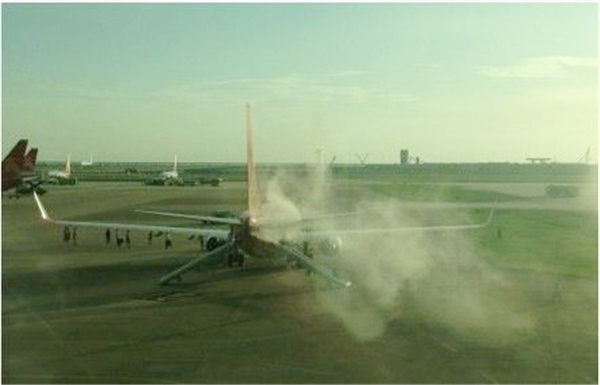 Smoke emits from a rear engine of Flight ZH 9969, a A319 passenger jet at Shenzhen Bao'an International Airport in Shenzhen of Guangdong province on Aug 15, 2013.[Photo/CFP]
Twelve people have been injured after an engine caught fire on take-off at Shenzhen Bao'an International Airport in Shenzhen, South China's Guangdong province on Sunday evening, chinanews.com reported.
Twelve passengers suffered slight injuries during the emergency evacuation of flight ZH 9969, a A319 passenger jet operated by Shenzhen Airlines to Beijing just after 6 pm.  
The injured are under treatment. Other passengers onboard were properly resettled.   
The cause of the accident is still under investigation, but it is reported the plane's power system failed and sparked a fire.
The accident didn't affect other flights in the airport.

Editor's picks

Copyright 1995 - . All rights reserved. The content (including but not limited to text, photo, multimedia information, etc) published in this site belongs to China Daily Information Co (CDIC). Without written authorization from CDIC, such content shall not be republished or used in any form. Note: Browsers with 1024*768 or higher resolution are suggested for this site.
Registration Number: 130349