Construction site collapses bury 10 in S China
NANNING - Five workers died and another five were injured in two collapses at a construction site in South China's Guangxi Zhuang autonomous region, authorities said Friday.
Three people were buried as an earth-retaining wall at a road construction site collapsed around 8:30 am Thursday at the Yanzishan Wind Farm, Gongcheng Yao autonomous county in the city of Guilin, said a statement issued by the county government.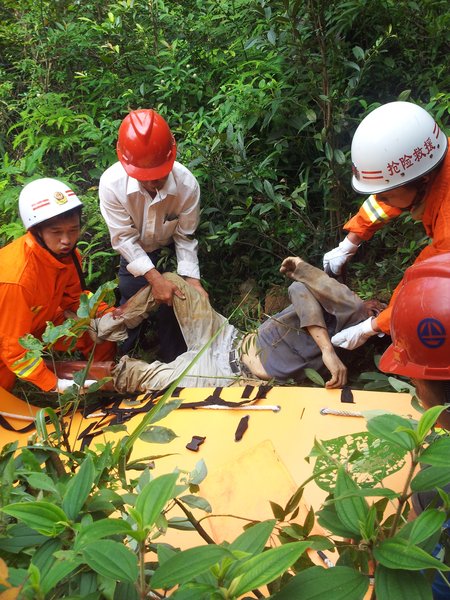 Rescuers help a buried worker get out after a road construction site collapsed at the Yanzishan Wind Farm, Guilin city, Guangxi Zhuang autonomous region on Thursday. [Photo/CFP] 
Another seven were buried when another collapse happened as rescuers tried to save the three, said the statement.
Five of them, all of whom are male from the neighboring Guangdong province, died despite medical efforts, and the other injured were receiving treatment at two different hospitals, it said.
The cause of the accident was being investigated.

Editor's picks

Copyright 1995 - . All rights reserved. The content (including but not limited to text, photo, multimedia information, etc) published in this site belongs to China Daily Information Co (CDIC). Without written authorization from CDIC, such content shall not be republished or used in any form. Note: Browsers with 1024*768 or higher resolution are suggested for this site.
Registration Number: 130349