At least 2 Chinese killed in Seoul bridge collapse
SEOUL - Two Chinese workers were killed and another was injured in an under-construction bridge collapse accident, local police said Tuesday.
The accident happened at around 1 p.m. local time on the southern part of Banghwa Bridge in western Seoul on Tuesday. A heavy equipment fell from the under-construction bridge and crushed the workers, according to local media reports.
"Two workers are killed, another one is injured. The injured worker has been sent to the hospital," a city official said on rescue site.
The three workers are Chinese. One of the killed is buried under the wreckage. The exact cause of the accident is under investigation, according to local police.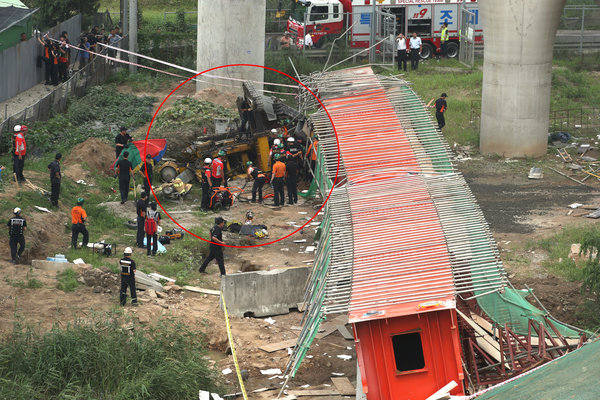 Rescuers search for survivors after a bridge collapse in Seoul, July 30, 2013. [Photo/CFP]