China launches three experimental satellites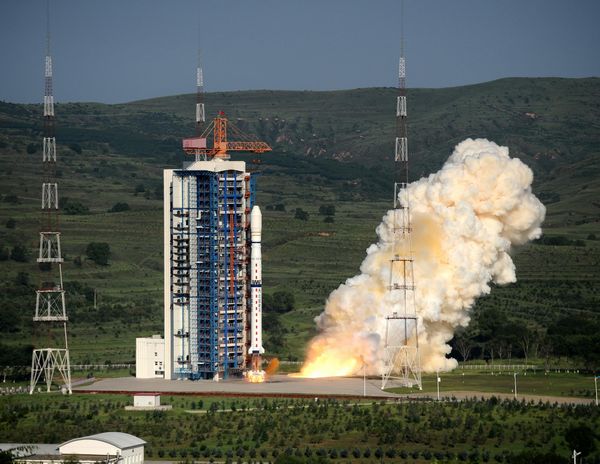 A Long March-4C carrier rocket carring three satellites for scientific experiments blasts off from the launch pad in the Taiyuan Satellite Launch Center in Taiyuan, capital of North China's Shanxi province, July 20, 2013. China successfully launched three satellites for scientific experiments, namely the Chuangxin-3, Shiyan-7 and Shijian-15, into space at 7:37 am Saturday. The three satellites will be used mainly for conducting scientific experiments on space maintenance technologies.[Photo/Xinhua]
TAIYUAN - China successfully launched three satellites for scientific experiments into space at 7:37 am Saturday, the Taiyuan Satellite Launch Center said.
The Chuangxin-3, Shiyan-7 and Shijian-15 satellites were boosted by a Long March-4C carrier rocket, according to the center in North China's Shanxi province.
The three satellites will be used mainly for conducting scientific experiments on space maintenance technologies.
This marks the 179th launch boosted by a Long March rocket, according to the center.

Editor's picks

Copyright 1995 - . All rights reserved. The content (including but not limited to text, photo, multimedia information, etc) published in this site belongs to China Daily Information Co (CDIC). Without written authorization from CDIC, such content shall not be republished or used in any form. Note: Browsers with 1024*768 or higher resolution are suggested for this site.
Registration Number: 130349