Russia to replace lost satellites this fall
MOSCOW -- Russia will send two more communications satellites into orbit to replace the three lost in a recent launch mishap, an official said Tuesday.
"We are planning to launch two satellites from the Plesetsk space center to replenish the Glonass orbital grouping following the recent Proton-M accident," Nikolai Testoyedov, head of the Reshetnev Information Satellite Systems (ISS) company, told reporters.
Testoyedov said the launches are scheduled in September and October on Soyuz carrier rockets.
A Proton-M rocket carrying three communications satellites exploded last week seconds after liftoff from the Baikonur space center in Kazakhstan.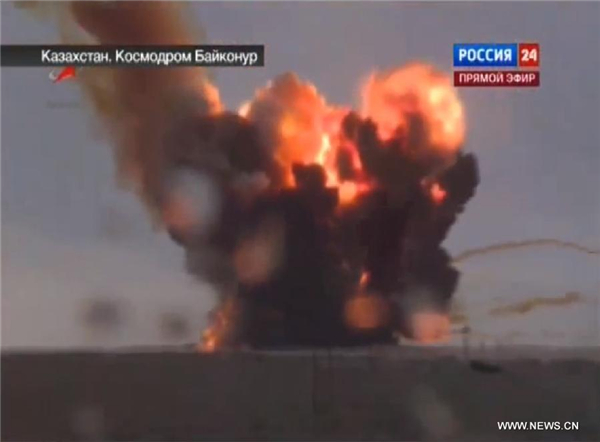 The TV grab taken from Russia 24 state TV channel on July 2, 2013 shows the Proton-M rocket crashing after blasting off from the Baikonur Cosmodrome in Kazakhstan. A Proton-M rocket crashed one minute after blasting off from the Baikonur Cosmodrome in Kazakhstan, Russia's federal space agency Roscosmos said Tuesday. (Xinhua)