Farming expert devotes 13 years in Tibet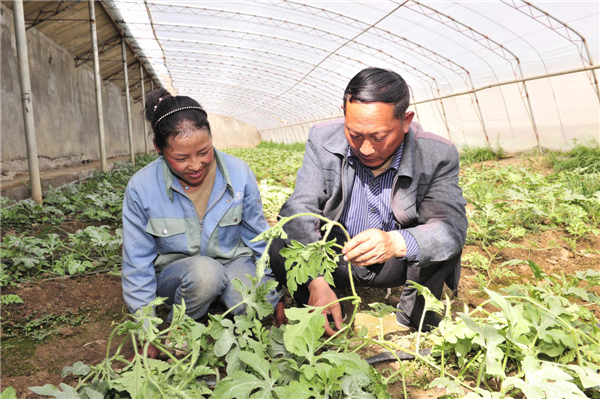 Zhang Jiming teaches a Tibetan girl Butri how to hang the watermelon vine in Panam county, Shigatse prefecture in Southwest China's Tibet autonomous region, June 17, 2013. [Photo/Xinhua]
Zhang Jiming, a farming technique expert from East China has devoted 13 years in promoting modern planting techniques in Panam county, Shigatse prefecture in Southwest China's Tibet autonomous region, according to Xinhua.
Zhang, 51, was a farmer from Jinan, capital city of East China's Shandong province. In 2000, he and his wife came to Panam county as farming technicians to promote local fruit and vegetable planting techniques, along with the second batch of Aid-Tibet cadres from Shandong.
Though 13 years have passed and other technicians have come back to Shandong, the Zhangs choose to stay on.
Over the years, they have developed a strong friendship with the local Tibetan farmers during work, on the farm and in the fields.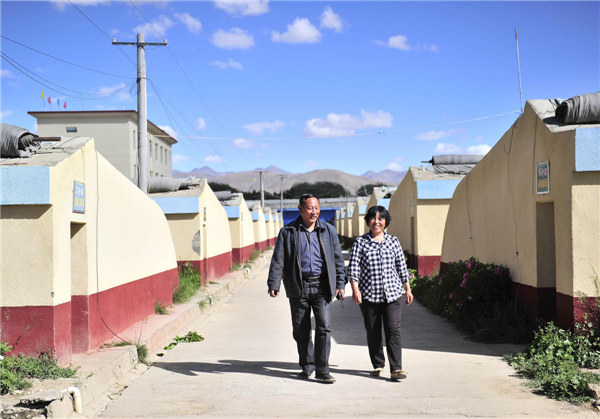 Zhang Jiming and his wife come home from farming work in Panam county, Shigatse prefecture in Southwest China's Tibet autonomous region, June 17, 2013. [Photo/Xinhua]