Website launched to publicize CPC mass line
BEIJING - An official website was launched June 18 to publicize the Communist Party of China's campaign to further ties with the people, or follow the mass line.
The website, qzlx.people.com.cn, is designed to demonstrate the ruling party's education and implementation of its principle of adhering to the mass line.
The website provides several ethnic language versions, including Korean, Mongolian, Tibetan and Uygur.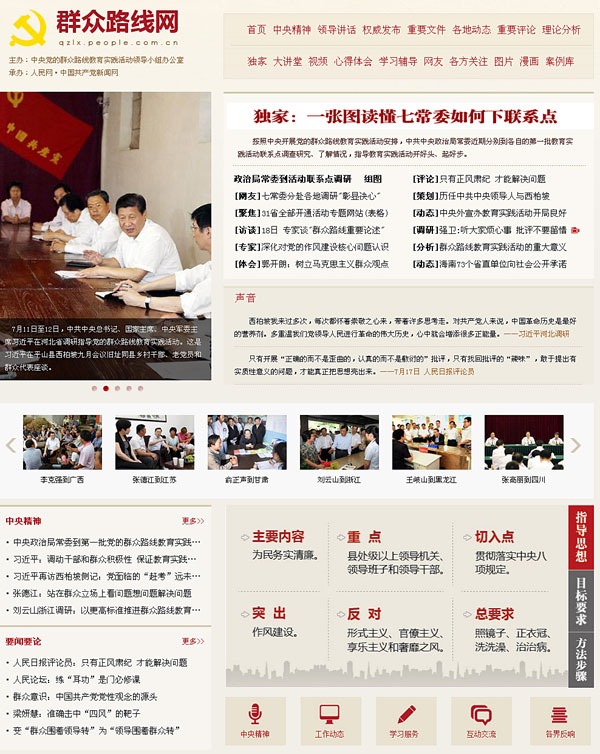 The screen grab of an official website launched to publicize the CPC's mass line campaign, July 18, 2013. [Photo/chinadaily.com.cn]

Editor's picks

Copyright 1995 - . All rights reserved. The content (including but not limited to text, photo, multimedia information, etc) published in this site belongs to China Daily Information Co (CDIC). Without written authorization from CDIC, such content shall not be republished or used in any form. Note: Browsers with 1024*768 or higher resolution are suggested for this site.
Registration Number: 130349