5 killed in Central China rainstorms
WUHAN - Torrential downpours in Central China's Hubei province have left five people dead, affecting 78 counties and cities since Wednesday, local authorities confirmed on Friday.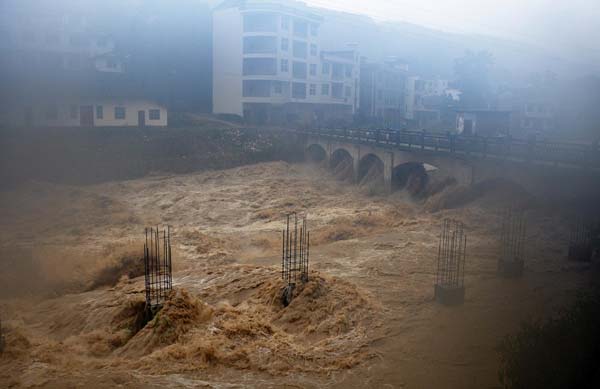 A construction site is flooded in Xuan'en county, Hubei province on June 6, 2013. [Photo/Xinhua]
Heavy rain began to affect Hubei on Wednesday and continued into Friday morning, with precipitations in excess of 200 mm reported in the cities of Enshi, Yichang and Jingzhou, an official at the provincial flood control and drought relief headquarters said.
The rainstorm has damaged over 35,000 hectares of crops and toppled 135 houses, forcing the evacuation of 2,316 people, according to the official.