China starts annual South China Sea fishing ban
HAIKOU - A two-and-a-half month fishing ban will begin at noon Thursday in most parts of the South China Sea as part of efforts to rehabilitate marine resources, according to fishery authorities.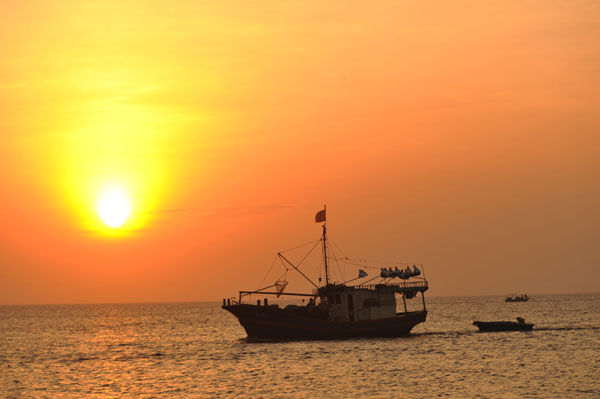 A fishing vessel returns to Tanmen Harbor to be moored as a fishing ban starts in Qionghai, Hainan province, on May 16, 2013. [Photo by Meng Zhongde/Asianewsphoto]
The Hainan provincial marine and fishing department said 9,007 locally registered fishing vessels have been moored.
The annual fishing ban, which has been in place since 1999, will last from May 16 to August 1 this year, covering areas north of the 12th parallel, including Huangyan Island but excluding most of the Nansha Islands.
The provincial bureau has allocated 600,000 yuan ($97,500) in subsidies for impoverished fishermen to make up for the losses they will incur while the ban is in place.
Provincial fishing authorities said fishing vessels with Nansha Islands fishing permits will not be affected by the ban.
The fishing ban also applies to foreign ships.