2 dead, 3 buried in NW China subway cave-in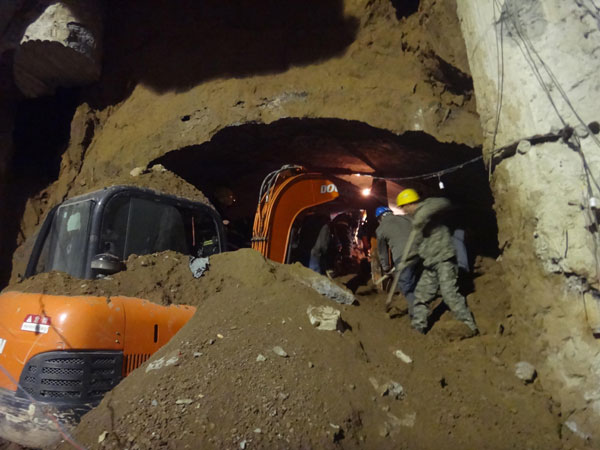 Rescuers dig where a subway collapsed. Nine people were working underground when the accident occurred around 2:40 am on a section of the subway line No 3 in Xi'an, the provincial capital, sources with the local government said. [Photo by Zhao Bin, Wu Yongsheng/Asianewsphotos]
XI'AN - Two people have been found dead while three others remain buried after part of a subway line that is under construction caved in on early Monday in Northwest China's Shaanxi province, according to rescuers.
Nine people were working underground when the accident occurred around 2:40 am on a section of the subway line No 3 in Xi'an, the provincial capital, sources with the local government said.
Four people were pulled out after the accident, including three who were unscathed and one who has suffered from fracture. The injured has been sent to a local hospital.
Rescue of the buried workers is under way, and safety measures have been put in place to prevent secondary disasters, sources said.