More areas see temperature drops in China
BEIJING - More areas in China will see temperature drops on Sunday as a cold front moves to affect a wider part of the country, the National Meteorological Center (NMC) said in a weather forecast.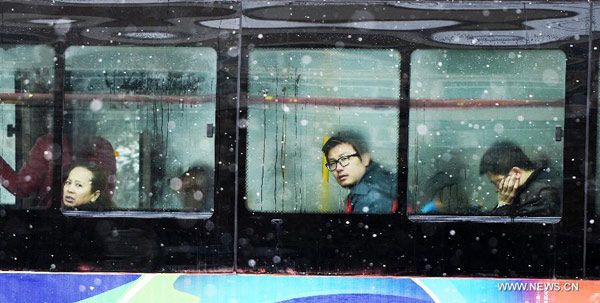 Passengers look out of the window on a bus in snow-hit Harbin, capital of northeast China's Heilongjiang province, April 14, 2013. [Photo/Xinhua]
After bringing rainfalls and snows to Inner Mongolia and some areas in northeast China on Saturday, the cold front on Sunday moves to affect more areas in the north, regions along the Yellow and Huaihe rivers and those between Yangtze and Huaihe rivers, bringing down temperatures along the way, the NMC said.
Meanwhile, most regions in drought-hit Yunnan province will see continuing rains on Sunday and Monday, which will help ease the droughts there, but possible geological disasters are also likely, the center warned.
Starting on Tuesday, the eastern parts in Guizhou province and some regions south of the Yangtze river will receive heavy rainfalls, with some likely to see strong gales or hails, the NMC added.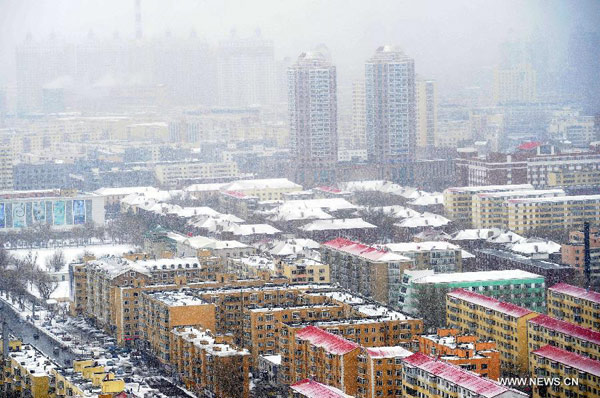 Photo taken on April 14, 2013 shows the scenery of snow in Harbin, capital of northeast China's Heilongjiang province. [Photo/Xinhua]