Manholes in Changsha to be armed with nets
As many as 500 safety nets will be installed in manholes in Changsha, Central China's Hunan province.
The nylon nets, to be fixed right below the manhole covers, can hold up to 600 kilograms, according to the workers.
The local government also ordered an overhaul of the city's manholes that may pose a danger.
The campaign comes in the wake of a tragedy, where a woman fell into an uncovered sewer during heavy rain on Friday in Changsha and is still missing.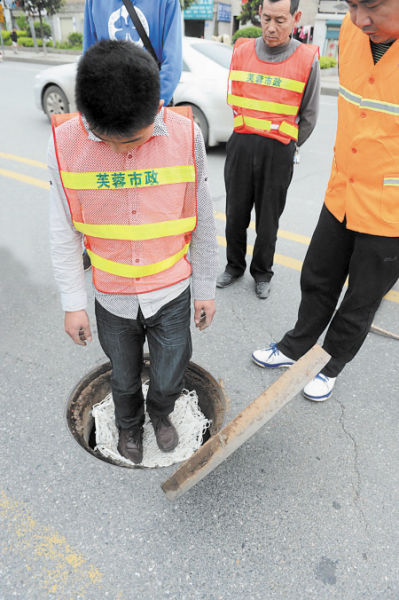 A worker stands on a safety net in a manhole in Changsha, Hunan province, March 25. [Photo/sina.com.cn]