Chinese writer shortlisted for Booker prize
Yan Lianke has been shortlisted for this year's Man Booker International Prize, the prize's committee said on Jan 24.
Yan is the only Chinese candidate that made the list of 10 writers. Marilynne Robinson, the 2005 Pulitzer Prize winner, and Aharon Appelfeld, author of Badenheim 1939, are also on the list.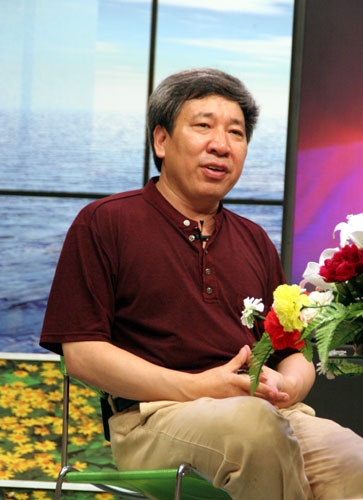 File photo of Yan Lianke taken in July, 2006. [He Hao/Asianewsphoto]
The award highlights one writer's overall contribution to fiction on the world stage and considers a writer's body of work rather than a single novel. Philip Roth was the winner in 2011.
Yan, who has been a writer for 30 years, is recognized for his career that includes To Serve the People, a love story that takes place during the "cultural revolution" (1966-76), and Dream of Ding Village, which fictionalizes life in a village in Central China.
Dream of Ding Village was shortlisted for the 2011 Man Asia Literary Prize. Clarissa Sebag Montefiore described it a "giddily surreal and ultimately nihilistic depiction of a society."
The 55-year-old has also won two of China's top literary awards, the Lu Xun Literary Prize and the Lao She Literary Award.
The Man Booker International Prize, which started in 2005, is awarded every two years to a living author of international stature. The winner of the 60,000 British pounds ($94,716) award can also choose a translator of their work, which will receive a 15,000 pounds award of their own.
The announcement of this year's prize recipient will be made in London on May 22.