Chinese actress Gong Li deems Golden Horse Award as 'unfair'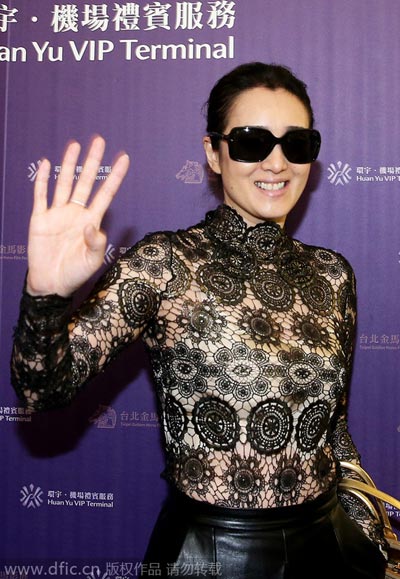 Chinese actress Gong Li. [Photo/IC]
What they say
Responses after Gong's comments are mixed.
Chinese actress Joan Chen, who chaired the judges this year, praised Gong's performance in Coming Home.
"Her acting in Coming Home was right on the dot. I was really impressed. If it were me, I know I cannot deliver that kind of acting", said Chen.
Many Internet users did not believe Gong would say such things.
Sina Weibo user dqincd said: "Gong would never say such things. And for those calling the Golden Horse unfair, I want to ask, 'Have you seen Exit?'"
User HunluTao said: "Why would it only be fair if Gong won the award?"
On the other hand, some are calling for Gong to calm down.
"At this point in life, winning an award is not a necessity, but merely an addition to fulfill yourself," said user qanna.