China-only Nokia to add to fierce phone competition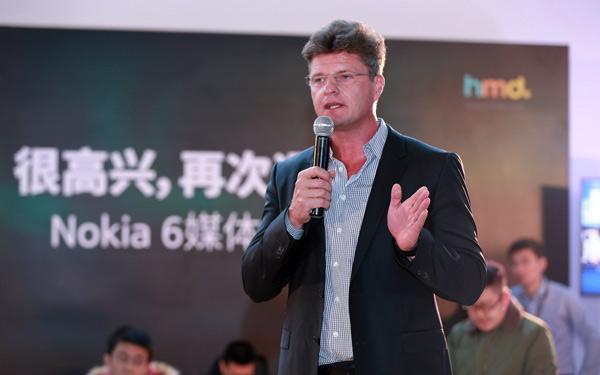 HMD Global chief executive officer Arto Nummela delivers a keynote speech at the launch ceremony of Nokia 6 held in Beijing, January 11, 2017. [Photo provided to chinadaily.com.cn]
Finnish startup HMD Global has unveiled its first ever Nokia branded android phone that exclusively targets Chinese consumers.
The Nokia 6 was debuted last week at the International Consumer Electronics Show in Las Vegas.
At a press conference in Beijing on Wednesday, HMD Global chief executive officer Arto Nummela, expressed his optimism about the market potential of China.
"We believe that we've had an in-depth understanding of the Chinese market and we've prepared to meet the competitions," Nummela said. "Chinese consumers are very well-educated and they know what they are demanding, their energy impressed me each time I have visited the nation."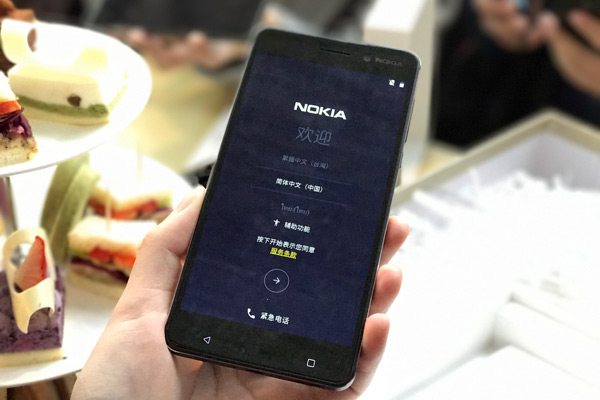 Front face of Nokia 6 [Liu Zheng/chinadaily.com.cn]
It is the first handset released under the Nokia brand since 2014, when Nokia sold its devices and services division to Microsoft Corp.
The Nokia 6 will be equipped with a 5.5-inch full high definition display with 2.5D Gorilla Glass on top, and will have the latest Android Nougat operation system installed out of the box.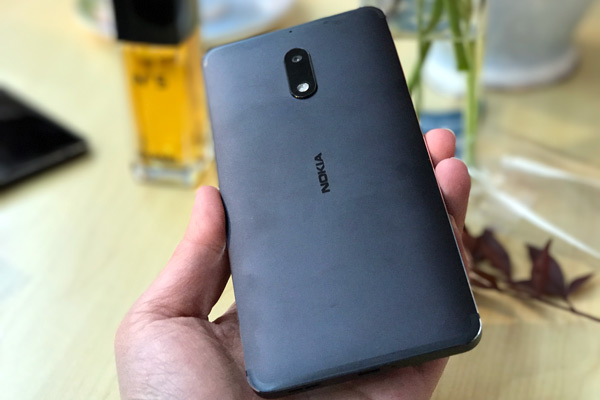 Nokia's logo is seen on the rear cover of Nokia 6. [Liu Zheng/chinadaily.com.cn]  
Che Xiangguang, general manager of products and business development division of HMD Global Greater China Region responded to questions about the decision to power the device with a Qualcomm Snapdragon 430 processor, recognized as a low-end product of the US chip maker.
He said that performance, power dissipation and user experience have to be balanced when manufacturing the phone.
The device has been released for pre-order on local e-commerce platform JD.com with a price at 1,699 yuan ($245), and it will start shipping January 19.
The platform will provide marketing and distribution services for HMD in China over the next five years, under a strategic agreement signed recently between the two companies.
Industry observers suggested the the once well-known brand Nokia would face challenges re-entering the fiercely competitive middle-range market, lead by domestic vendors Huawei, Vivo, Oppo and Xiaomi.
Counterpoint Technology Market Research director James Yan told China Daily that to select e-commerce as their beginning distribution platform was a wise move, as it will save costs and be efficient.
Yan also remains cautious that the brand may require a certain transition time to adapt to a market that has changed rapidly in recent years.
He expected 50,000 to 100,000 devices to be shipped per month.
Jin Di, research manager at IDC China, also noted the competition in the mid to high-end smartphone markets in China was heating up.
She said that although the brand still has some influence in industry circles, Nokia would face a big challenge if they are not be able to target their own niche market.
"The world's android phone community has seen serious product homogeneity and the Nokia phone maker has to deploy differentiation strategy to compete with the other vendors of the country," Jin said. "As the brand has faded for years in the market, difficulties will appear as HMD chooses local distributions and mobile carries to promote new products."