Investors back used electronics startup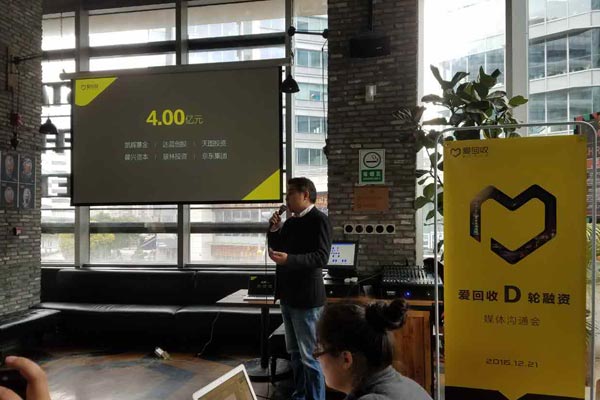 Aihuishou CEO Chen Xuefeng announces the details of the latest funding. [Photo provided to China Daily]
Online electronics recycling platform, Aihuishou.com, has raised 400 million yuan ($57.56 million) attracting support from heavyweight investors such as Cathay Capital, Fortune Capital, Tiantu Capital, and JD.com.
Announcing the results of the series-D funding exercise on Wednesday, CEO Chen Xuefeng said his company will use a large proportion of the investment to further support two new business lines.
One focuses on expanding into three-tier and smaller cities, by setting up more physical recycling stores.
The other is to encourage consumers to rent new smartphones from the platform instead of buying them.
"The countdown to our initial public offering will begin in 2017. The preparation stage is likely to last three years," Chen said.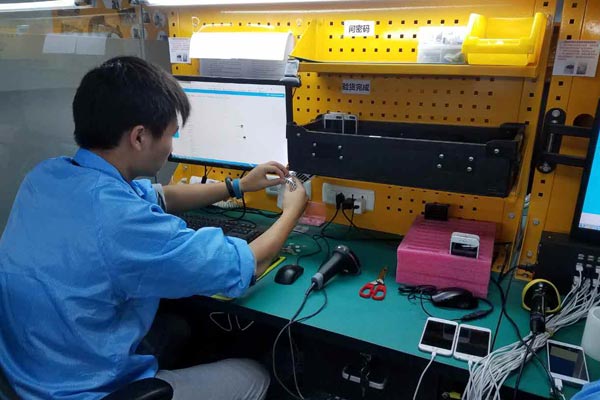 A worker at Aihuishou detects stability of secondhand phones. [Photo provided to China Daily]
He also said the company preferred to go public in the domestic market than to list abroad.
Cathay Capital Private Equity president Cai Mingpo, said: "Aihuishou's online-to-offline mode has become mature, and it raised the service standards of the recycling industry. We see a bright outlook as the company created strong barriers to competition and maintained a fast pace of growth."
In 2016, the average monthly revenue of the company exceeded 200 million yuan, and it started to make a profit in September, according to Aihuishou.com.
So far, the Shanghai-based company has set up five operation centers and over 200 recycling stores nationwide.