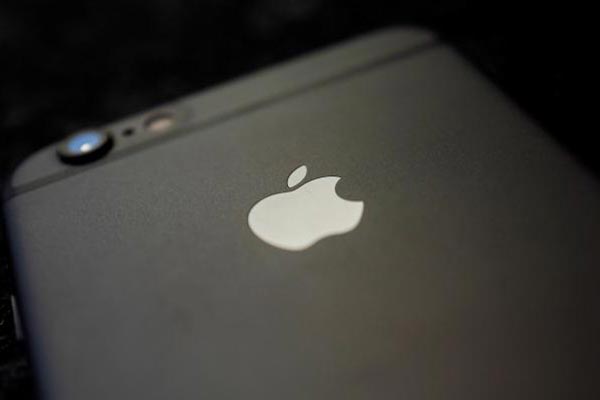 Details are pictured on the backside of an Apple iphone 6 on a table in a restaurant in Hanau, Germany, April 10, 2016.[Photo/Agencies]
Baidu Inc released its first indices tracking Chinese consumer behavior and their preferences, indicating a change in employment status of some segments and predicting a drop in sales for Apple Inc.
Based on mapping query data from China's biggest search engine, the indicators utilize the positions of the users, the 25 billion location requests they seek and the wi-fi hotspots they log into across the country. Baidu handles 70 percent to 80 percent of all online searches in China and its mapping service boasts 700 million users.
Wu Haishan, a senior data scientist, said Baidu will start selling more granular data next month which is capable of tracking the performance of specific cities, industries and even brands like Apple. The indicators will be released at the start of each month.
Some economy watchers turn to indices compiled by private sources such as e-commerce leader Alibaba Group Holding Ltd and payments network UnionPay.
"Such analysis should be very useful for the likes of hedge funds, investors or managers," Wu said.
"It will be charged based on volume of the data that you are interested in, for example how many cities, how many provinces or how many firms you are interested in."
In a report demonstrating the potential of the research, Baidu compared the number of people searching its maps for specific Apple stores in China to project the tech giant's revenues.
The 15.4 percent rise in queries during the last quarter of 2015 compared with a 14 percent rise in Apple's sales. When searches fell 24.5 percent in the March quarter, sales for China dropped by 26 percent.
"Based on our analysis of latest data, we project that the Apple's revenue of the second quarter 2016 may be down around 20 percent on a year-over year basis," it said.
Apple, which is expected to report its financial results on Tuesday, declined to comment. China is the company's biggest market outside the United States.
Baidu's report cited a similar practice at Foursquare Labs Inc, which used check-in data to accurately predict a 30 percent decline in same-store sales at Chipotle Mexican Grill Inc following an E. coli outbreak.
Wu said Baidu's data could even be used to actively track the number of people actually watching movies in cinemas, which could help fight box office fraud.
Wu said the employment index showed that hi-tech parks grew at a healthy pace while manufacturing centers showed declines.
Bloomberg