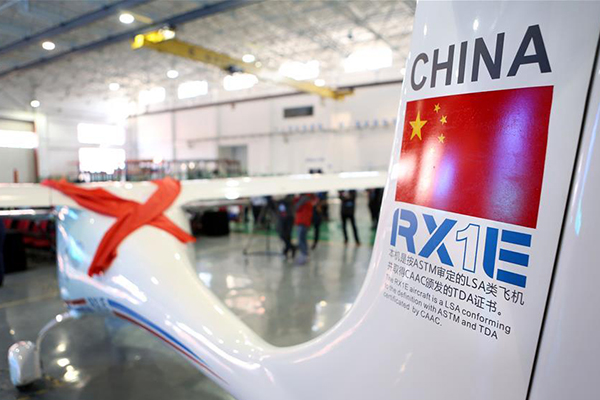 File photo taken on Feb 6, 2015 shows the empennage of the two-seater electric aircraft RX1E in Shenyang, northeast China's Liaoning province. [Photo/Xinhua]
The aircraft received its airworthiness certificate from the Civil Aviation Administration of China early last year.
"RX1E is the only electric sports light plane in the world that has both a model design approval certificate and a production certificate," Zhao said.
But further progress is in the pipeline.
"This year, we will mainly working on increasing the flying time to 1.5 hours or even 2 hours. Also, we will improve the domestic production rate from 90 percent to 100 percent," Zhao added.