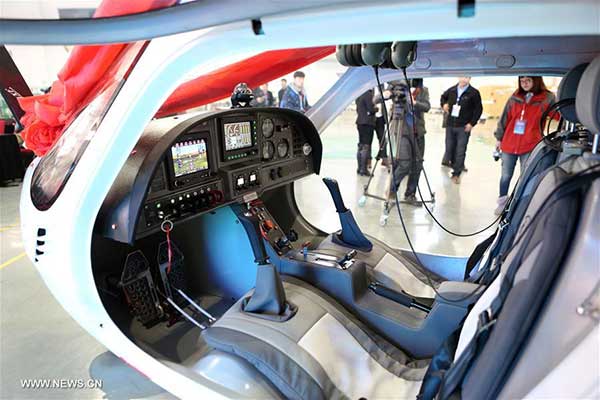 File photo taken on Feb 6, 2015 shows the cockpit of the two-seater electric aircraft RX1E in Shenyang, northeast China's Liaoning Province. After the test flights in low temperatures, RX1E has been put into production recently. The domestically developed electric aircraft has a 14.5-meter wingspan and a maximum payload of 230 kg. It can fly at an altitude of 3,000 meters. [Photo/Xinhua]
"I can't remember how many times we slept on the ground in the composing room, alongside the plane," Gu recalled.
However, their hard work paid off.