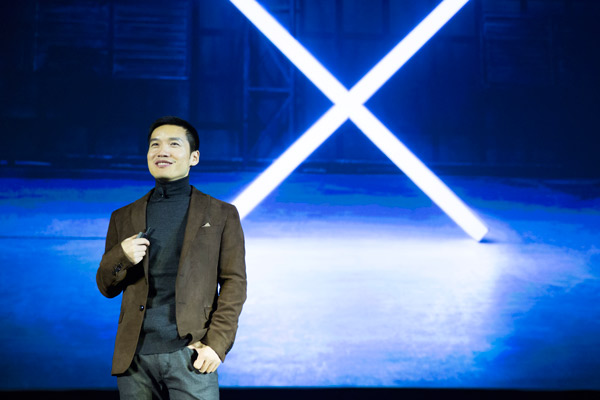 OnePlus' chief executive Pete Lau delivers a keynote speech on October 29, 2015 during the company's new product launch event held in Beijing. [Photo provided to chinadaily.com.cn]
OnePlus, once called by the New York Times as "the next unicorn company", held its global product launch ceremonies in 6 countries on Thursday, announcing the OnePlus X, or OnePlus Onyx.
The events are simultaneously organized by the Shenzhen OnePlus Technology Co Ltd in Beijing, San Francisco, London, New York, New Delhi and Djakarta.
The company's new product line, the OnePlus X, focuses on exquisite smartphones with a budget price. Unlike the popular phablet-like 5.5-inch or bigger screens on the market, the OnePlus X has a smaller 5-inch 1080p display.
OnePlus' chief executive Pete Lau says it's what's on the inside that counts.
"Big-sized homogeneous products are flushing on the market while we promote One Plus X to meet the demands of consumers who have diversity requirements," said Lau.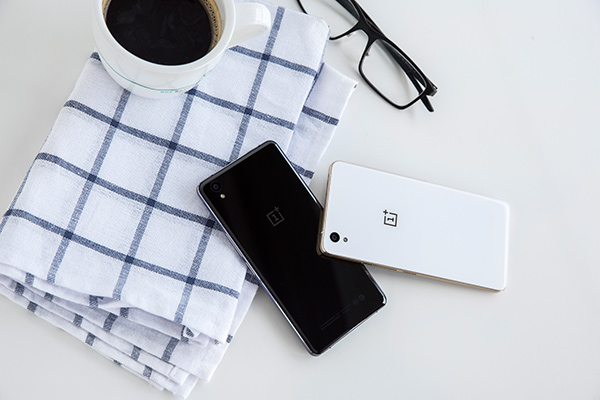 The One Plus X presents both black and white mirror-like finish. [Photo provided to chinadaily.com.cn]
The device includes 16GB of built-in storage which can be expanded to an additional 128GB through a microSD card.
Both the 2GB RAM and 3GB RAM version will be shipped in the Chinese mainland priced at 1,499 yuan ($237) and 1,599 yuan, separately, while only 3GB RAM version will be available in overseas market for $249.
Online pre-orders via OnePlus' inviting process have opened up to the public as the phone goes on sale Nov 5 in China, India and EU (Nov 19 for the US).
The device features Qualcomm's Snapdragon 801 processor, a 13-megapixel rear camera and an 8-megapixel front camera for selfies. It runs OnePlus's custom OxygenOS atop of Google's Android 5.1.1 Lollipop.
Given the low price, the phone does not include fingerprint sensors or NFC support. USB Type C is also not available.
The company will release a limited edition ceramic version of the OnePlus X which will ship by the end of this year.
OnePlus says that it takes 25 days to complete the manufacturing process for this ceramic version.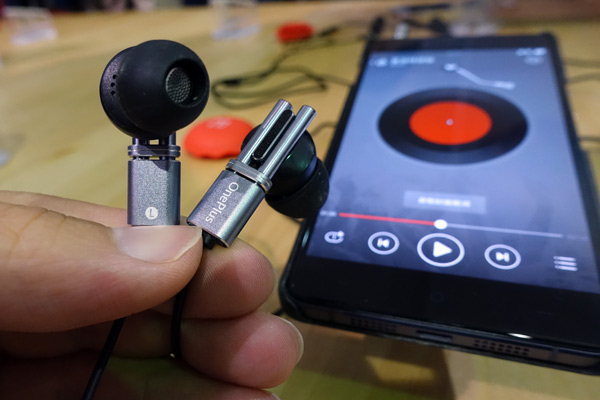 Photo taken on October 29, 2015 shows the OnePlus Icons, the new earphones produced by OnePlus. [Liu Zheng/chinadaily.com.cn]
During the events, a pair of earphones named OnePlus Icons was also introduced as an accessory for its new smartphone. The aluminum earphones are priced at 399 yuan ($49). They come with a 3.5mm audio jack and a three-button in-line remote control with microphone for taking hands free calls.
According to the company, shipment volume of One Plus One has surpassed more than 1.5 million units. The overseas pre-order volume of the existing flagship, the One Plus Two, has reached 5 million.