WatchOS 2, the latest Apple Watch software, was launched on September 21.
According to appleinsider.com, it brings a whole slew of new functions and capabilities for application developers, some of which are already being taken advantage of by newly designed apps.
Let's take a look at the top 6 watchOS 2 apps that can showcase the versatility of the Apple Watch.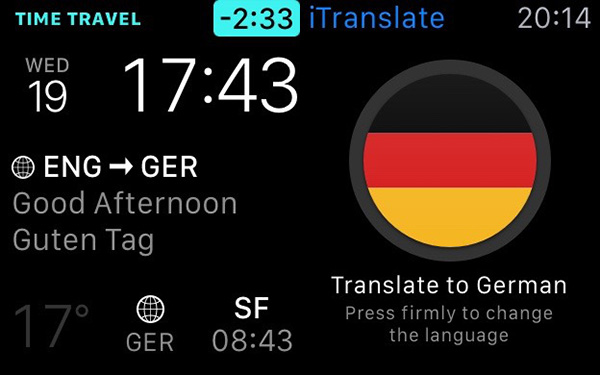 Screenshot of iTranslate. [Photo/iTunes]
No. 1 iTranslate
iTranslate is a translation tool that helps users break down language barriers.
According to appleinsider.com, thanks to the opening up of voice recognition in watchOS 2, iTranslate now offers the ability to instantly translate words, phrases and text into more than 90 languages, direct from a user's wrist.
iTranslate is a free download app in the iOS App Store.