Battery life
As working, reading and social interactions have become more reliant on smartphones, balancing the battery capability with the battery life stands out as one of the top priorities for phone makers to overcome.
According to our test, by using the YotaEnergy app, which is provided by the company as an energy-extension solution based on the energy-saving always-on e-link screen a fully charged YOTAPHONE 2 running only the basic functions, reading, social media apps and email can last at least two days.
Hardware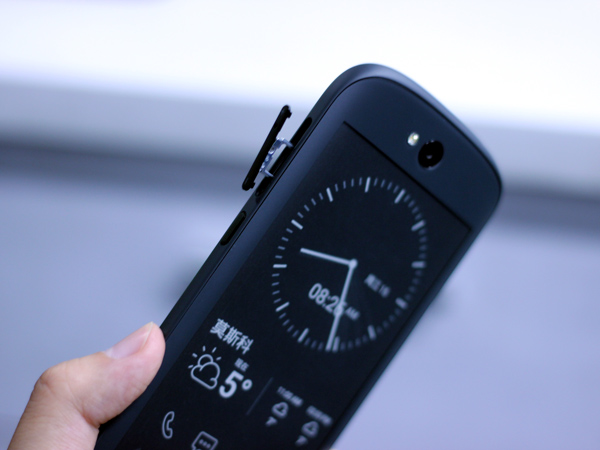 The SIM card tray is located under the volume button. [Liu Zheng/chinadaily.com.cn]
Screenshots from AnTuTu Benchmark display the hardware of the phone.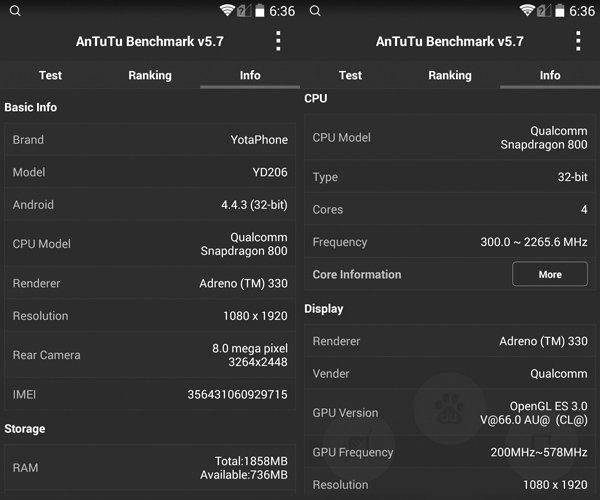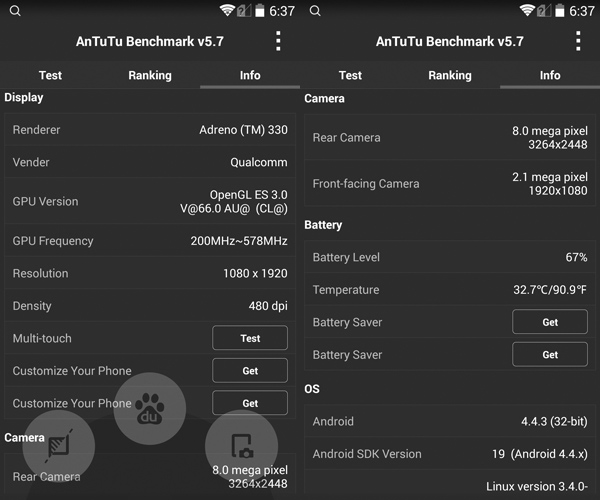 Bearing a 4,888 yuan selling price in mind, the phone may not be going to fly off the shelves, especially since domestic Internet companies and investors are all have an eye on the country's red-hot smartphone market flow to the industry, but if consumers who are looking for something new or are tired of traveling with the survival kit -- smartphone plus Kindle, this could easily be one of their choices.