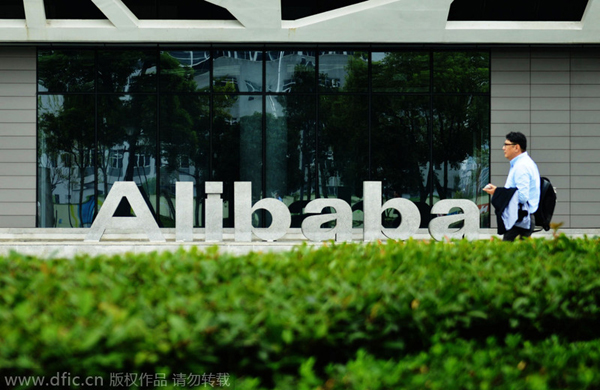 Visitor walks at the headquarters of Alibaba Group in Hangzhou city, East China's Zhejiang province, Sept 21, 2014. [Photo/IC]
Alibaba Group officially enters literary business, a field where it trails Internet peers Baidu and Tencent, Beijing Business Today reported on Friday.
Alibaba Literature will be responsible for content production and copyright introduction, working in collaboration with its current online publishing sites Shuqi6 and UC Book.
The move is part of the Internet behemoth's ambition to form an eco-system of content economy, with businesses ranging from digital reading, digital communication to derivative product chains.
Alibaba Literature will reach comprehensive cooperation on movie and TV adaption with Alibaba Pictures, Enlight Media and Huayi Brothers, editor-in-chief Zhou Yun said, according to Beijing Business Today. Alibaba Group is a strategic shareholder of the latter two entertainment companies.
Literature content has become the latest upfront field for the BAT as Baidu officially launched its literary platform in November last year and Tencent jointly established Yuewen Group two months later with Cloudary, a company formerly known as Shanda Literature and a traditional leading player in the field.