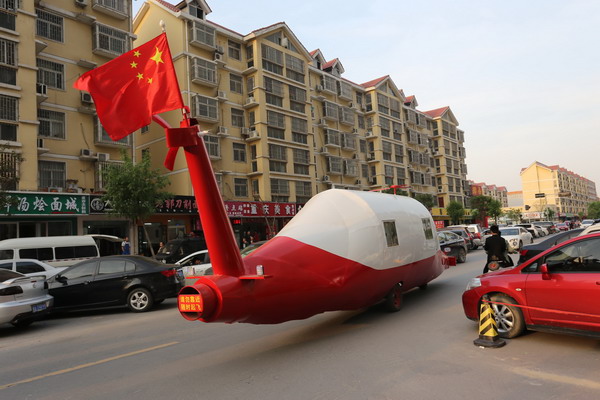 Retired Chinese engineer Yuan Jingying drives his homemade helicopter-shaped vehicle on a road in Zhengzhou city, Central China's Henan province, April 20, 2015. [Photo / IC]
Yuan Jingying, a retired senior engineer from an aircraft factory in Henan province, spent five years developing a "helicopter".
12.5 meters high and 2.8 meters long, it is equipped with a computer-controlled central air-conditioning system. Although it has the appearance of a real helicopter, it cannot take off. Its maximum speed on road can reach 75 miles per hour.
Yang said he has dreamed to use his own helicopter to carry his mother to travel across China and take and fetch his grandson.