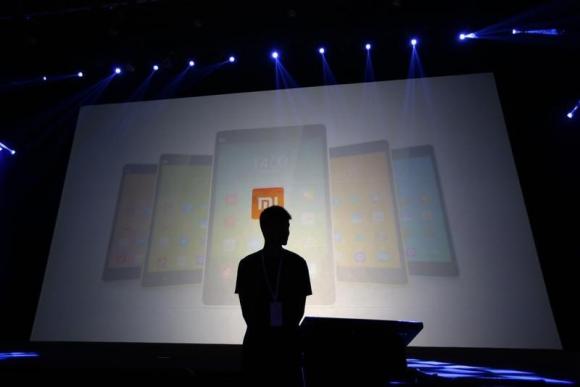 A security guard stands in front of a screen showing Xiaomi mobile phones ahead of the launching ceremony of Xiaomi Phone 4, in Beijing, July 22, 2014.[Photo/Agencies]
Taiwan regulators cleared on Tuesday Xiaomi Inc and other smartphone brands of breaching local data protection laws after security concerns triggered a probe in September.
The communications commission, in a report concluding the investigation, said all the 12 brands it had tested, which include handsets sold by Apple Inc, Samsung Electronics Co Ltd, LG Electronics Inc and Sony Corp, did not violate the laws.
James Lou, an official of the commission, who was involved in the testing, said the commission, however, would request mobile phone makers make information transmission more secure.
The probe, which also involved handset makers Huawei Technologies Co Ltd and ZTE Corp, highlights Taiwan's sensitivity to security issues involving Chinese mainland, its largest trading partner.
Privately owned Xiaomi, whose budget smartphones are popular throughout Asia, was previously accused of breaching data privacy. In August, the company apologized and said it would change a default feature after a Finnish security company said Xiaomi collected address book data without users' permission.
In September, Taiwan began performing independent tests on Xiaomi phones after media reports said that some models automatically send user data back to the firm's servers in the Chinese mainland.
The probe was then widened to include local and foreign handsets. The report said handsets made by local firms HTC Corp, Asustek Computer Inc, Far EasTone Telecommunications Co Ltd, Taiwan Mobile Co Ltd and US-based InFocus Corp, whose handsets are made by Taiwan's Hon Hai Precision Industry Co Ltd, were also cleared of breaching the data protection laws.