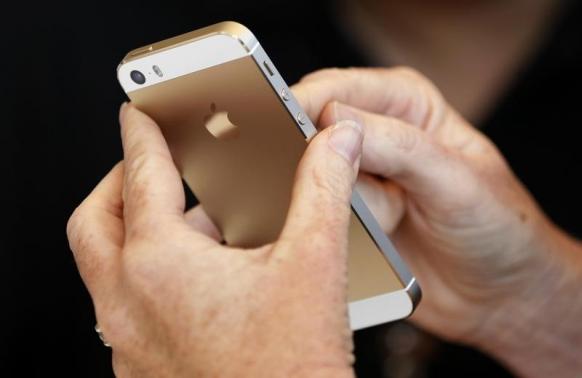 The gold colored version of the new iPhone 5S is seen after Apple Inc's media event in Cupertino, California September 10, 2013. [Photo/Agencies]
Apple computers sent out a wave of media invitations on Friday to an unspecified event near the company's corporate headquarters in California.
A simple email with no body and an image attachment was sent out by Apple to various members of the media. The image had the date 9.9.2014 written on it, an address and the message, "Wish We Could Say More".
The cryptic message confirms rumors on the Internet that the tech giant will hold an event on Sept 9. Industry experts, Internet pundits, and media observers expect the event will be the unveiling of Apple's newest iPhone, the iPhone 6.
On top of the date and message, Apple's invitation also provided the address to where the event will be held: the Flint Center for the Performing Arts in Cupertino. This happens to be the same location where the late Apple co-founder Steve Jobs introduced the Mac to the world.
No one knows what Apple will unveil at this event. It could be anything from the highly speculated iWatch to the expected iPhone 6. Nothing is certain until Apple executives take to the stage.