As traditional financial instrument, every central bank prefers having huge gold reserve as it helps to manage market risk, improve portfolio performance and preserve national wealth. Based on latest data from the World Gold Council, here are the top 10 countries that have most gold reserve.
No 10 India
Official gold reserve: 557.7 tons
Its gold reserve accounts for 7.3 percent of its foreign exchange reserves.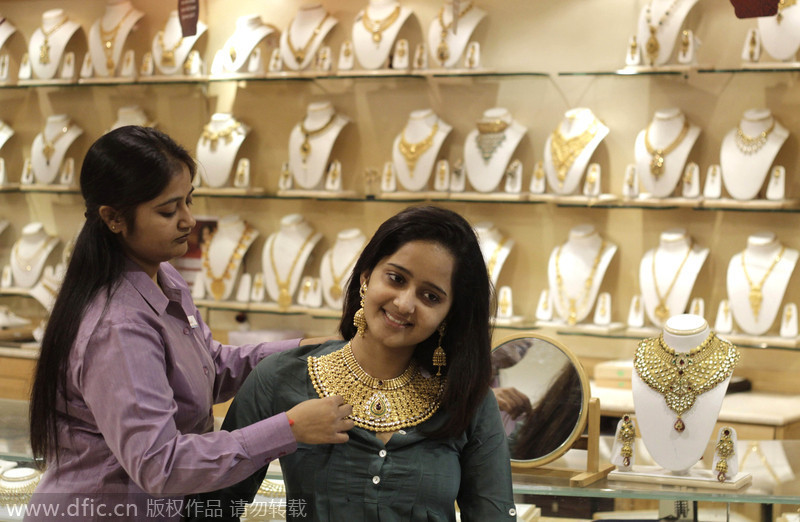 Salesgirl helps a customer try a gold necklace in Ahmadabad, India, Nov 6, 2012. [Photo/IC]