Apple Inc is preparing to sell its first wearable device this October, aiming to produce 3 million to 5 million smartwatches a month in its initial run, the Nikkei reported, citing an unidentified parts supplier and sources familiar with the matter.
Apple started as a computer company April 1, 1976 -- and in those 37 years, has gone from making just computers to making a number of products the masses love and clamor for year in and year out.
Let's have a look at 10 of the best Apple products ever made.
No 10 Apple II
Apple II was the fastest-selling personal computer of its time, and was designed primarily by Wozniak. Apple's first big-time computer cost consumers $1,298 when it first went on sale, it generated Apple Computer $79 million in revenue during 1979.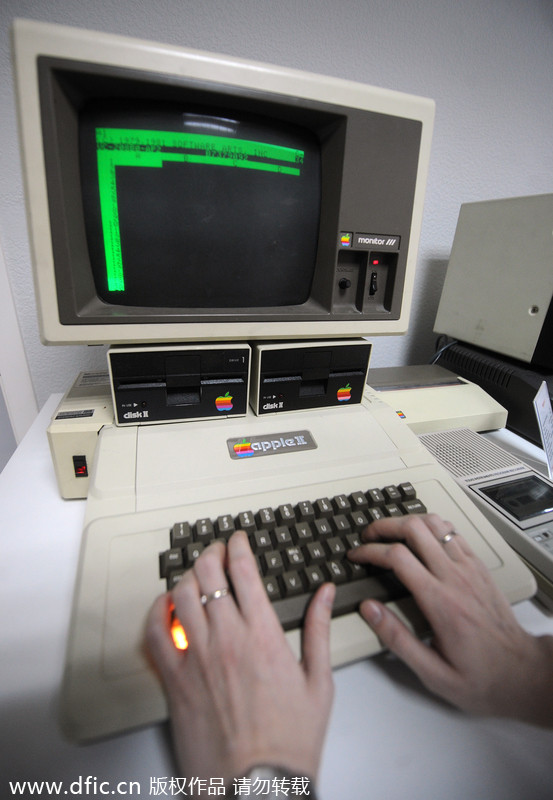 An Apple II computer on display at a privately-owned museum of Apple IT equipment, Msocow, 27, 2012. [Photo/IC]