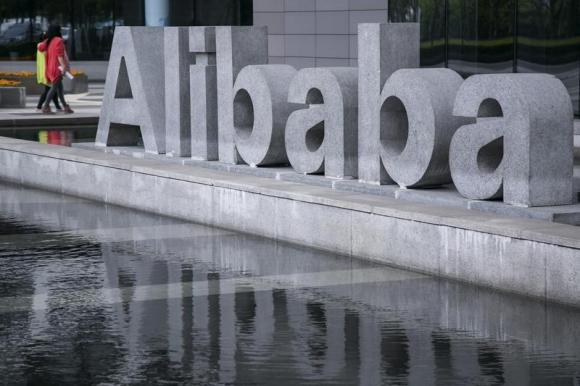 People walk at the headquarters of Alibaba in Hangzhou, Zhejiang province, April 23, 2014. [Photo/Agencies]
Alibaba Group Holding Ltd and Lions Gate Entertainment Corp, the studio behind several hit US TV shows and movies, said on Tuesday that they will launch subscription-based video streaming services in China.
The Canadian-American entertainment studio, which owns the popular vampire movie franchise "The Twilight Saga", is expected to deliver its video contents through Alibaba's new TV set-top box.
The subscription-based service, called Lions Gate Entertainment World, marks Alibaba's ambition to secure a leading position in the new battleground for tech companies—the living room. Many of the big names in China's tech world, such as LeTV.com, a leading online video website, and cellphone maker Xiaomi Corp have joined the competition to win consumers in the living room.
The deal with Lions Gate "signals our ongoing commitment to advance our vision of making digital media entertainment available to our customers anywhere, anytime", Patrick Liu, president of Alibaba Group's digital entertainment business unit, said in a statement.
Jim Packer, president of Worldwide Television & Digital Distribution at Lions Gate, said the subscription service will give Chinese consumers access to behind-the-scenes footage and premium content not available anywhere else in China.
"Alibaba understands the Chinese market well. Their knowledge in the market combined with Lions Gate's leading position in content, is expected to give the subscription-based services a strong competitive advantage," Packer said.
American television shows have become extremely popular in China, drawing millions of viewers each week through online video sites that stream legitimate video content. The agreement with Lions Gate broadens Alibaba's strategy to branch out into digital entertainment.
The Hangzhou-based e-commerce giant, which is heading to one of the largest initial public offerings in the United States, bought a controlling stake in content and media company ChinaVision Media Group Ltd in March, and in May, Alibaba and a private equity firm agreed to buy an 18.5 percent stake in one of China's leading online video firms, Youku Tudou.
Xue Yongfeng, an analyst with the Beijing-based IT consultancy Analysys International, said Alibaba's investment in the first half of the year marks the group's strong commitment to digital entertainment. "Most tech companies view the TV set-top box as the cornerstone to build up their business in digital entertainment," he said.