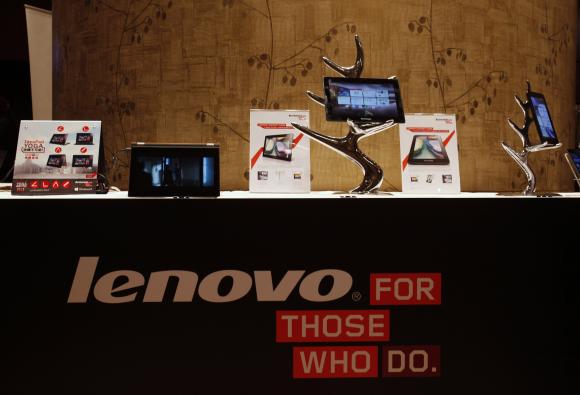 Lenovotablets and mobile phones are displayed during a news conference on the company's annual results in Hong Kong May 23, 2013. [Photo/Agencies] 
Lenovo Group Ltd will spend $2.3 billion buying IBM Corp's low-end x86 server unit, the company said on Thursday.
The deal will help the Chinese company to add $5 billion in operating revenue this year, said Yang Yuanqing, CEO of Lenovo.
According to Yang, 7,500 IBM staff will join Lenovo.
"We are satisfied with the price of the deal. We have acquired a very good-quality asset," said Yang. "Lenovo will enjoy a sharper growth curve in server sector than the buyout of PC about 10 years ago because Lenovo has became a global company and has more experiences," he added.
The competition in server sector is less intense in PC market, said Yang.
The Chinese company will become the third largest x86 server provider globally after it closes the deal, said IDC.
An x86 is a low-end server named for a chip design used by Intel Corp.
The acquisition was a huge bargain for Lenovo, who is also eyeing a bigger presence in ICT market, said Antonio Wang, associate director and project leader for IDC China's Client System Research.
Lenovo will recover the investment in about five years as the unit has $300-500 million in annual profit, said Wang.
Don't miss
Earlier report
Lenovo resumes talks to buy IBM unit: source
Lenovo eyes major role in server market