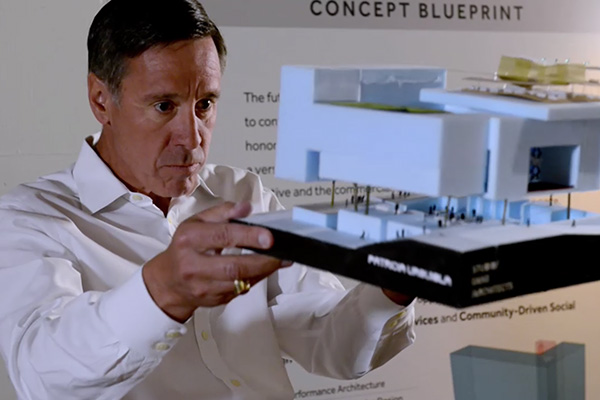 Arne Sorenson, president and CEO of Marriott International. [Photo provided to China Daily]
Marriott International sees bigger groups of Chinese guests in the future, says its chief
Arne Sorenson, president and CEO of Marriott International, is confident about the growth prospects in China despite concerns about the economic slowdown in the country.
On average, the hotel group has been opening a new hotel once in every two weeks in China. Its existing 75 hotels make China Marriott's second-largest market outside the United States.
"In the long run, we are very bullish on China," said Sorenson, a member of the US President's Export Council.
Sorenson admits that the growth conditions vary from city to city. "Shanghai is the strongest market for us, while Beijing is among the weakest. But we are growing well and we believe the future will be strong," he said.
On China's slowdown, Sorenson said: "I see it as two distinct areas. The first is that it has zero or no impact on Marriott. The second view is that the slowdown will have some short- and medium-term impact. However, there is one thing that I am clear about. The slowdown in exports will not have any impact on us. Even the slowdown in infrastructure construction does not directly drive demand for hotel rooms."
Sorenson said his main concern is about the slowdown in capital investment, such as real estate development. "This means that there will be fewer new hotel constructions in the next few quarters."
Sorenson, the first Marriott International CEO whose last name is not Marriott, succeeded Bill Marriott Jr in 2012 after an illustrious career with the global lodging company for about 16 years.
"About 7.3 million Chinese people are projected to travel to the US by 2021. That is expected to contribute nearly $85 billion a year to the economy and support 440,000 jobs. What that means is that we need to make sure we've got the requisite Chinese language skills and the facilities to welcome these guests when they show up," he told China Daily during an interview in New York.
Following are edited excerpts from the interview:
What kind of adjustments has Marriott been making to cope with the changing economic situation in China?
We have been adjusting our strategies continuously. That, however, had nothing to do with the slowdown. During the last five years, business has been slowly gravitating towards China. If you go back 15 years, most of our hotels in Shanghai were welcoming people coming to China from abroad. Today, even in Shanghai, the majority of our guests are Chinese people. That has impacted the way we run our hotels.
I suppose the second change would be our expansion into the secondary cities. And that's something that we have just started to do in the last two years.