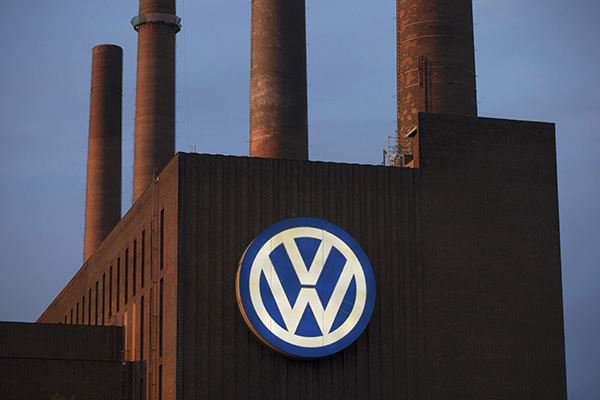 General view of the Volkswagen power plant in Wolfsburg, Germany September 22, 2015. [Photo/Agencies]
German prosecutors raided Volkswagen's headquarters and other offices earlier on Thursday, as part of their investigation into whether the company also cheated tests in Europe.
The prosecutor's office in Braunschweig near Wolfsburg said the target of searches had been documents and data storage with regard to Volkswagen's manipulations of diesel emissions.
Three prosecutors and some 50 state criminal investigators searched the carmaker's factories and employees' homes starting in the early morning and continuing through the afternoon in Wolfsburg, its headquarters city, and elsewhere, said Birgit Seel, a senior prosecutor in the German state of Lower Saxony.
Investigators took documents and electronic media, and it may take several weeks to review the material, Seel said. She didn't identify employees whose homes were searched.
Volkswagen said it had handed over a "comprehensive" range of documents to public prosecutors, and it would support the prosecution's investigation of the circumstances of the manipulations as well as the people responsible.
Also on Thursday, the state of Texas sued Volkswagen over the marketing of supposedly clean diesel vehicles, alleging the company violated a state law prohibiting deceptive trade practices.
The German automaker has suspended 10 senior managers, including three top engineers, as part of its internal investigation. The scandal, the biggest business crisis in Volkswagen's 78-year history, has also forced the ouster of long-time CEO Martin Winterkorn.