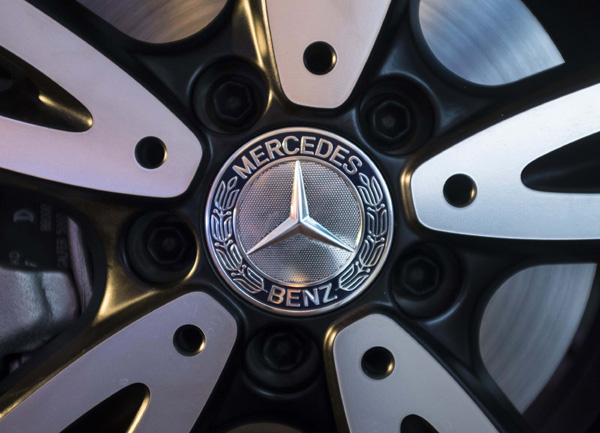 The logo of Mercedes-Benz is seen on the wheel of the new version of A-Class car during its launch in Mumbai March 11, 2015. [Photo/Agencies]
BEIJING -- Mercedes-Benz (China) will recall more than 19,000 cars in China due to possible loss of power and a steering bolt issue, China's top quality watchdog said on Friday.
The recall involved some imported models of A180, B180 and smart fortwo, the General Administration of Quality Supervision, Inspection and Quarantine (AQSIQ) said in two separate statements on its website.
On the 10,585 A180 and B180 vehicles, manufactured between February 29 2012 and June 30 2013, a defect in the transmission shaft may cause power output interruption while on the 8,456 smart fortwo vehicles, produced between January 27 and September 16 2014, faulty bolts in the steering system may break and compromise drivers' ability to steer, the AQSIQ said.
The company will start recalling the smart fortwo vehicles from Friday and from May 20 for the A180 and B180 models, according to the statements.
Faulty parts on the involved vehicles will be replaced free of charge.